Engineering can be a very attractive career path for the right person. Not only can it offer stability and good salaries more often than not, but it's also a great opportunity to be part of something that directly contributes to improving communities and scientific fields.
While there are numerous benefits to pursuing a career in this field, it is important to think carefully about whether or not you would be the right individual for a job like this. If you are interested in pursuing an engineering career, look at the following points to get a better idea of what you will need to make it as an engineer.
Personal Traits
Engineers help find solutions to problems and develop more efficient ways of dealing with certain processes. For example, a mechanical engineer will help create designs and manufacture products like automobiles, agricultural machinery, factory equipment, and so on.
Part of this process will include testing these new machines and fixing any problems that arise. As such, you will need to be someone who enjoys this kind of challenge and can come up with reasonable and creative solutions to problems – it's even better if you can show that you have demonstrated this ability in the past.
You will also need to be able to work under pressure, as there will be times when your job does get stressful and frustrating. You'll likely be working to tight deadlines on certain projects, too, so you will need to be a hard-working individual who is happy to do the extra work and time when required.
Plus, good communication skills will also be important in this role so that you can work well with other team members and beyond to ensure that a project is completed on time and to a high standard.
Great organization skills and time management will also be key in this field, which most employers will expect from applicants. You should also have the drive to keep learning and a sense of determination, as this can help you stay motivated throughout your career.
Education
Engineering entails a lot of mathematics and science, so you will need to be talented in these subjects to succeed in this career. There are various fields of engineering you could choose to specialize in, and it's good to have an idea of what that might be before you begin applying to degree programs.
You will need to have a bachelor's degree in engineering as this will allow you to develop your skills and lay the foundations for the career ahead. If you choose to do so, you could also pursue a higher-level degree if this is a qualification you would like to achieve and enhance your career prospects further.
There are also remote learning options for your studies if this is more suitable to your circumstances, like a masters in engineering management online, which will allow you to study flexibly from home and earn your qualification without having to go to a physical university.
Work Experience
As well as having at least a bachelor's degree in engineering, you should also gain work experience in the field to help further your understanding of the role. You may be able to get a work placement when you are completing your studies, or instead, you could look for internship opportunities when you graduate.
Not only can work experience like this help further your practical skills, but it's also a chance to make professional connections that might benefit your career in the future.
Take The Licensing Exam
You will also need to take a licensing exam if you want to be a professional engineer working on public projects, particularly if you are working in civil engineering, environmental, industrial, and mechanical fields, as many professionals in these sectors choose to work for government agencies.
If you want to work as a computer engineer or for a private company, you might not be required to get this license, but you may still be interested in doing so regardless. This exam will test your knowledge, skills, and understanding of the laws surrounding engineering, as well as the ethics involved in the industry.
Finding Employment
When you are ready to start applying for engineering jobs, it's important to do your research on the employer and prepare for your interview properly. Engineering can be a competitive industry to get into even though there is a high demand, so you still need to make a good impression if you want to be considered as a candidate.
Make sure that you understand what the role you're applying for entails and what qualities the employer is looking for in applicants. You may even want to contact a recruitment agency to see if they can help match you with engineering job opportunities in your area that fit your desired career path, qualifications, skills, and experience.
Another thing to keep in mind when job searching is whether or not you are willing to relocate for a position. While this might not be suitable for everyone, being open to moving away for the right job could help you find more opportunities and potentially increase your chances of finding employment.
Take Advantage Of Networking Opportunities
Networking opportunities can be beneficial in any career, so you should make sure you are taking advantage of these situations when you can. Using professional social platforms like LinkedIn can be a good start to connecting with other engineers and getting your profile spotted by potential employers.
Mentorship schemes are also something worth taking advantage of if there is one in the company you work for, particularly when you are just starting your career. Other useful places that you could network include conferences and other industry events you might be attending.
Further Training Opportunities
While you can pursue a higher degree to continue developing your engineering skills, you might also want to be on the lookout for other training and development opportunities that are available to you.
Your employer might be able to recommend online courses or be willing to send you and other members of your team to attend these programs. Even continuing to learn new skills in your spare time at home can be beneficial to your career, so it is worth looking into this if you want to stand out.
Keeping Updated With Industry News
Engineering is all about progress, so if you want to get the most out of your career in this field, you need to stay updated with industry news. Take the time to read engineering magazines, blogs, and other publications that are relevant to your domain and even in other areas of engineering too. Podcasts can also be a good place to hear about new developments and ideas, as are industry events like conferences, as mentioned above.
You might even be interested in starting a blog yourself to discuss some of your ideas or encouraging guest bloggers to get involved. This could be another impressive asset to your resume and an additional opportunity to network with other professionals.
Think About Your Future
It's also important to think about what you want for the future of your engineering career, even at the early stages when you might still be studying for your degree. Although things can change and your interests might end up elsewhere, having a rough idea of what roles you might want to pursue can help you plan more effectively for your next career steps.
This includes factors such as what other qualifications you might need, whether or not to get a professional license, which part of the country or world might have these opportunities, and so forth. If you're not sure about which direction your career should take, you may be able to shadow someone in a role you're thinking about entering to get a better perspective on whether it will be right for you personally.
What is it About Engineering That Attracts You?
All of the above points are essential aspects of having a successful engineering career, but there is one more question you need to ask yourself before you go down this path. What is it about engineering that attracts you? While these kinds of jobs can offer variety, stability, and a good salary, you must be passionate about this sector of work as well.
Having a keen interest in the scientific methods applied in engineering and the thrill of working on exciting and potentially innovative projects should be your driving force, as this is what will keep you motivated when you come across challenges in your career. This is ultimately what makes a job satisfying and worth your time and hard work.
Choosing to follow a certain career path, no matter what it is, does require careful consideration. There will be days when your job might be frustrating or overwhelming – and that's the case with the vast majority of jobs in all industries. As such, when you intend to dedicate time to studying and gaining experience in engineering – and you will definitely need to put in a heck of a lot of it – it's important to know that you have what it takes and the ability to persevere through the tough times.
So, if you are a young adult trying to figure out what to study at college, or perhaps someone interested in changing career paths and you have been interested in engineering, consider the points above to help you decide if you have what it takes to make it in this exciting but challenging field of work.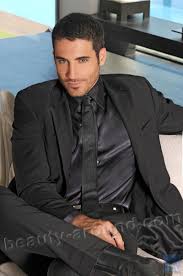 "Certified tv guru. Reader. Professional writer. Avid introvert. Extreme pop culture buff."