Tesla CEO Elon Musk has already accustomed his supporters to ideas that are outlandish and difficult for many to achieve. This time it was no different, as the millionaire announced that he was considering starting a university.
If implemented, the school would be named the Texas Institute of Technology and Science, or TITS.
Elon Musk could open a university
was through Twitter – as his followers used to – Elon Musk revealed this morning that he plans to start a university. If the idea came to fruition, it would be called the Texas Institute of Technology and Science, or TITS for short. He also confirmed, in response to a follower, that funding for the new school he designed will be guaranteed.
Following the announcement, Elon Musk revealed that TITS will have "universal acclaim" in addition to being epic. Although the Tesla CEO has a habit of announcing ideas that eventually don't materialize, he actively implements others that turn out to be very successful.
I'm thinking of starting a new university: Texas Institute of Technology and Science

– Elon Musk October 29 2021
As Futurism reported, the university the millionaire thought of, which would be based in Texas, could be a great way for him to train high-quality engineers and scientists to work in his companies and projects.
Despite this idea, Elon Musk recently responded to an attendee on the "Satellite 2020" program in Washington, DC, saying that the university is "useless" because it is possible to learn "anything you want for free." In addition, he believes that colleges allow students to have fun and demonstrate their ability to perform tasks rather than serve the purpose of learning.
In this regard, he revealed that he will ensure that Tesla does not demand academic requirements from its potential employees.
Although controversial in the tech world, Elon Musk still has a charismatic and daring personality. After all, he has many successful businesses and is one of the richest and most powerful men in the world.
Read also: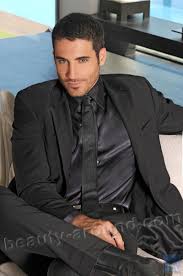 "Certified tv guru. Reader. Professional writer. Avid introvert. Extreme pop culture buff."