Facebook, Google, and Amazon have always provided this. Almost all online offerings offer the option to log in with the access data of a network group.
Shout. But try to determine what exactly is allowed to track user data in a large service. Or withdraw permission that was given once. That's why we have developed a platform with netID that does exactly that: the option for centralized recording of online shows that complies with data protection requirements in the European Union and enables users to fine-tune what can and cannot be recorded.
At least in theory. In practice, there are hardly any related offers as netID can be found as an access option.
Everyone in the industry knows us by now, but we haven't yet been able to appear private to a user. But we only started two years ago. Building a platform that, on the one hand, integrates login data from countless network services under one roof, while at the same time allowing people to have precise control over who is allowed access to personal data, which took some time. But we are now ready to go. We have just started our first TV campaign. Throughout the year, you'll see us as a sign-in option for more network offerings.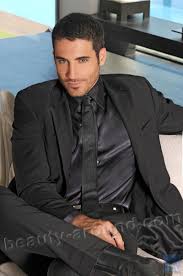 "Certified tv guru. Reader. Professional writer. Avid introvert. Extreme pop culture buff."