Munich Federal and state digital ministers are calling for rapid but measured regulation of artificial intelligence (AI) in Europe. Without artificial intelligence, there will be no more competitiveness in the future, Federal Digital Minister Volker Wessing (FDP) said on Friday after a ministerial meeting in Munich. But it's about the how: about a regulatory framework that's friendly to innovation but "protects our values," like transparency and democratic values.
As an example, Wessing cited artificial intelligence-controlled pro-Russian propaganda in social networks. If you want to do something about it, you don't have to waste time. He stressed the need to ensure that "artificial intelligence serves us and does not manipulate us." Bavaria's digital minister, Judith Gerlach (CSU), said they wanted to exploit the opportunities offered by artificial intelligence and reduce risks through good regulation. She criticized previous proposals at the European level as going too far and warned of a "corset too tight". Europe's AI innovations should not be put at risk. There should be no fear nor ideological driven demands.
Artificial intelligence usually refers to applications based on machine learning, where software scans large amounts of data for matches and draws conclusions from it. They are already used in many areas. At the same time, there are concerns that AI-based technology will be misused to spread false information.
The state ministers and senators responsible for digitalization have agreed that they want to upgrade themselves: from next year there should be a formal conference of digital ministers, similar to the one established for home or education ministers.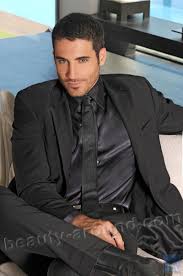 "Certified tv guru. Reader. Professional writer. Avid introvert. Extreme pop culture buff."