A publication issued by the Valais Entrepreneur Society and the Trade Office for year-round follow-up.
Text: Thomas Pfefferley
Illustration: Chrome (www.absurdopolis.com)
5 technologies are part of building tomorrow
Innovations with which trainees will be trained from the beginning of their careers. Learn about the tools and processes that help in the evolution of sector jobs, by clicking on the animation below. Learn more also on the video.
bipv
Solar New Deal
Photovoltaics are a major sustainable lever in construction. But until now, solar panels have been a problem for architects. Because the available modules, ugly and often unmodifiable, are a limitation in order to integrate into the project. So it was placed on the roof to produce energy only.
Today's solar energy technologies have made a leap forward, especially given the impetus of many European research centers. Photovoltaic panels are now available in different colors and textures. An aesthetic gain that is a constructive and permanent advantage because it is now possible to integrate these elements into the interface. So the so-called BIPV modules – to build integrated photovoltaics – are integral parts of a structure that produces power.
Photovoltaic panels are now available in different colors and textures.
Drone
Technology That Takes Off
The use of drones in construction is widespread in many areas. Here are three main examples.
Site supervision. The drone is ideal for monitoring work progress quickly and inexpensively. Equipped with a GPS and a camera, it can take a photo from the same viewpoint every week for example. Its accuracy can also be useful for taking measurements.
Inspection of buildings and infrastructure. Throughout the life cycle of the structure, its condition must be checked at regular intervals. Welds, metal reinforcements or even leaks and intrusions can be inspected with great accuracy thanks to the drone and its monitoring tools.
3D Mapping and Integration. Municipalities and architects are increasingly using drones to map and reference areas as well as to integrate 3D models into aerial photographs or digital models.
automation
smarter homes
Between IT and electrical assembly, home automation continues to evolve. Here are three future trends that you should be aware of in this field:
Voice command interfaces.
Even if they already exist, a single system has yet to be developed that allows centralizing controls across all devices and building infrastructures via a single interface.
The internet made for things.
Connected devices already exist, but it is likely that in the near future each house will be equipped with its own system in accordance with the expressed wishes of the occupants in accordance with their needs and preferences.
spatial understanding. Homes will become "smart" when a home automation system is able to analyze our lifestyle to facilitate our daily lives: turn on the light according to our position and movements, preheat the oven according to our cooking habits or order groceries before the fridge. empty.
Housing will become smart and will be able to analyze our lifestyles
Exosquelette
booster factor
What is that? A technological extension of the human body designed to relieve the physical burden associated with certain activities.
How it works? Worn like a wetsuit or mounted on a structure like scaffolding, the exoskeleton increases physical abilities. By absorbing the load of materials and tools handled, it significantly reduces, or even eliminates, the appearance of musculoskeletal disorders associated with repeated efforts made for years.
Do we actually use any of them? Yeah. In Switzerland, the Swiss subsidiary of the Colas Group tested a prototype of the exoskeleton at a road construction site in Geneva a few years ago. In Canada, several types of exoskeletons are offered at certain locations, mainly for construction work.
BIM
digital job site
Three questions to Giulio Sovran and Luigi Di Berardino (DBS Architects).
What is BIM?
BIM is an acronym for Building Information Modeling. It is a scalable 3D model that allows you to develop and then follow all the stages that occur between the design of the structure, the planning of its construction, site monitoring and maintenance of the property once it is built.
What impact will this digital tool have on site monitoring?
Provides all information regarding volumes in the context of bid requests. During construction, BIM improves coordination between the various professions involved in the site. Each stakeholder can modify the digital model and monitor it in real time to be up to date on the developments of the project. A significant gain in efficiency makes it possible to control or even reduce costs.
With BIM, each stakeholder can modify and monitor the digital model in real time as the project progresses.
When should the use of BIM be widespread in Switzerland?
BIM is already used for large scale projects. Over the next few years, it can be expected to be adopted for more types of structures. It is also a matter of the progress of the public administrations, for which submission of plans on paper is still a matter today.
BIM: The Digital Model of Tomorrow
Contest
An intruder is hiding in the illustration at the top of the page. Find them and take part in a raffle to win a cash of 300 Swiss Francs. – On the App Store or Play Store.
How to participate?
1. Take a picture of the intruder involved.
2. Post photos to Instagram using the hashtag #batislavenir;
3. Enter the draw to win the prize.
See you on August 27 to discover the constructions that will make tomorrow's Valais.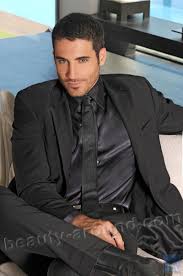 "Certified tv guru. Reader. Professional writer. Avid introvert. Extreme pop culture buff."