The Swiss digital fleet management provider has been selected as one of the "Tech Pioneers" at the World Economic Forum among hundreds of candidates.
The "Tech Pioneers" of the World Economic Forum are young companies from around the world who are involved in the use of new technologies and innovations that will have a significant impact on the economy and society. With the selection of the "Tech Pioneer", Francine Gervasio, CEO of Avrios, was invited to participate in World Economic Forum activities, events and discussions throughout the year.
Avrios will also contribute to Forum initiatives for the next two years, working with world leaders to help solve important industrial and societal problems. "We are excited to welcome Avrios to our 2021 Technology Pioneers group," said Susan Nisbett, Chair of the Global Innovators Community, World Economic Forum. "Avrios and other pioneers are developing technologies that can help society solve some of its most pressing problems. We look forward to your support of the World Economic Forum in its commitment to making the world a better place."
Companies come from all over the world. This year's group includes startups from 26 countries, with the United Arab Emirates, El Salvador, Ethiopia and Zimbabwe represented for the first time. The diversity of these companies also extends to their innovations. Tech Pioneer Firms 2021 is shaping the future by developing technologies such as Artificial Intelligence, Internet of Things, robotics, blockchain, biotechnology and many more. Technology Pioneers were selected based on community selection criteria, which include innovation, impact and leadership, as well as the company's association with the World Economic Forum platforms.
Avrios was founded in 2015 in Zurich. With its cloud-based AI platform, the company enables fleet managers to manage their fleets transparently and cost-effectively. (miss)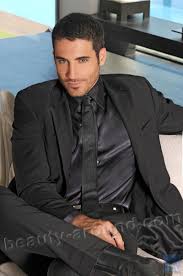 "Certified tv guru. Reader. Professional writer. Avid introvert. Extreme pop culture buff."