OPPO Reno9 A bought from Ogre Japan for "real" 9800 yen. The installed operating system is ColorOS 13 based on Android 13. ColorOS 13 adds OPPO's "Memo" app.
In addition to the usual "Memo", this memo app also has the "To-Do" management function. In Memo, you can enter simple text, create checklists, add photos (existing photos and new photos captured in the app), insert handwritten notes, and so on. In addition to being able to change the text size in 5 levels from Small to Extra Large, you can apply decorations such as bold, italic, underline, and tags. Paragraphs can be numbered, bulleted, left justified, centered, or right justified.
You can apply all character decorations to the same text, create folders that allow you to change the font size even within the same paragraph, and set your notes to not be viewed without a password. That's why I thought: "Isn't it possible to use it as a photo diary?" If you have the Reno9 A handy when an idea or task comes to mind, you can expect to use it to jot it down. By the way, you can set reminders not only for individual tasks in the Tasks tab, but for all notes in the Notes tab.
The tasks on the To Do tab can set reminders. In addition to the date and time, you can set an Enhanced Reminder. If you set "Enhanced reminder", the notification sound of the ringtone will continue to ring, and the content of the task will be displayed in full screen on the lock screen (see the front page), so it is very intense.
If you have an Android smartphone, there are probably many people who use Google Keep as a diary. In fact, I also find it useful for saving URLs of sites of interest to me, and for sharing information with family members. However, ColorOS 13 notes had features that I felt were better than Google Keep notes. Handwriting is not saved separately as an "image", but is saved on the same layer as text, just like a sheet of paper. Thanks to it, you can create a sandwich structure for handwriting and text, such as "text", "handwritten note", "text", "handwritten note", and you can also add handwritten annotations to the text. It's more intuitive than Google Keep, and similar to the Notes app on the Galaxy series. Also similar is the ability to add handwritten notes on top of the inserted images.
Google Keep on the left. A handwritten note appears to be attached. The middle and right are OPPO Reno9 A memos. Add handwritten notes to texts and photos.If you enlarge the screen while handwriting, you can write in a slightly smaller size
There are also some bad points. The first is that you cannot change the color of the text. However, this is not fatal because it can be supplemented with colored handwritten notes. It's a pity that handwritten characters can't be recognized as text but there is no special pen in the first place and I can't think of recycling handwritten characters that can only be written with a finger or touch pen as text so I'm not too worried about this By the way, that won't happen.
The most disappointing and fatal thing is the inability to work with the cloud. OPPO has its own cloud service called HeyTap Cloud, which originally provided up to 5GB of storage space for free to users of OPPO devices. After that, it was no longer offered for free and moved to a paid service, but perhaps in July 2023, the "acceptance to purchase paid service" expired. In other words, no matter how much you'd like to be able to collaborate online because you're going to raise money, it's not going to happen.
Even if I click "Yes, is cloud storage 0? Let's upgrade," I won't be charged because the paid service has expired.
Moreover, even if you have registered a Google account on your smartphone, you will not be able to fully sync your notes with Google Drive or Google Calendar.
Notes can be shared as 'Text' or 'Image'. Center and Right upload to Google Drive as 'Text' and 'Image'
"OPPO's note has just been released, so maybe it's just uncomfortable now!"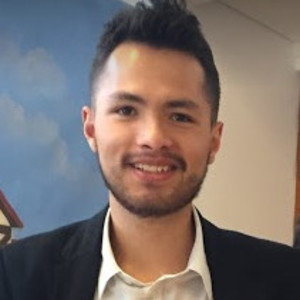 "Travel maven. Beer expert. Subtly charming alcohol fan. Internet junkie. Avid bacon scholar."