Written by Sandra Otterbin on .
Page 1 of 2
It's that time again, the graduation classes from the Magic School are making their way to Rabenburg! But beware – you will encounter some challenges along the way. The most important thing: always keep an eye on witches. Only the graduating class can get to Rappenburg first. Use your magic skills correctly and move the towers cleverly to reach the crow's castle.

Abacus Spiele kindly provides us with "The Wandering Towers" for our review.
This has no bearing on our rating!
How do witches get to Rappenburg?
The objective of the game is to first reach Raven's castle with all the magicians and at this point to fill all the magic potions. How it works? We'll explain it now!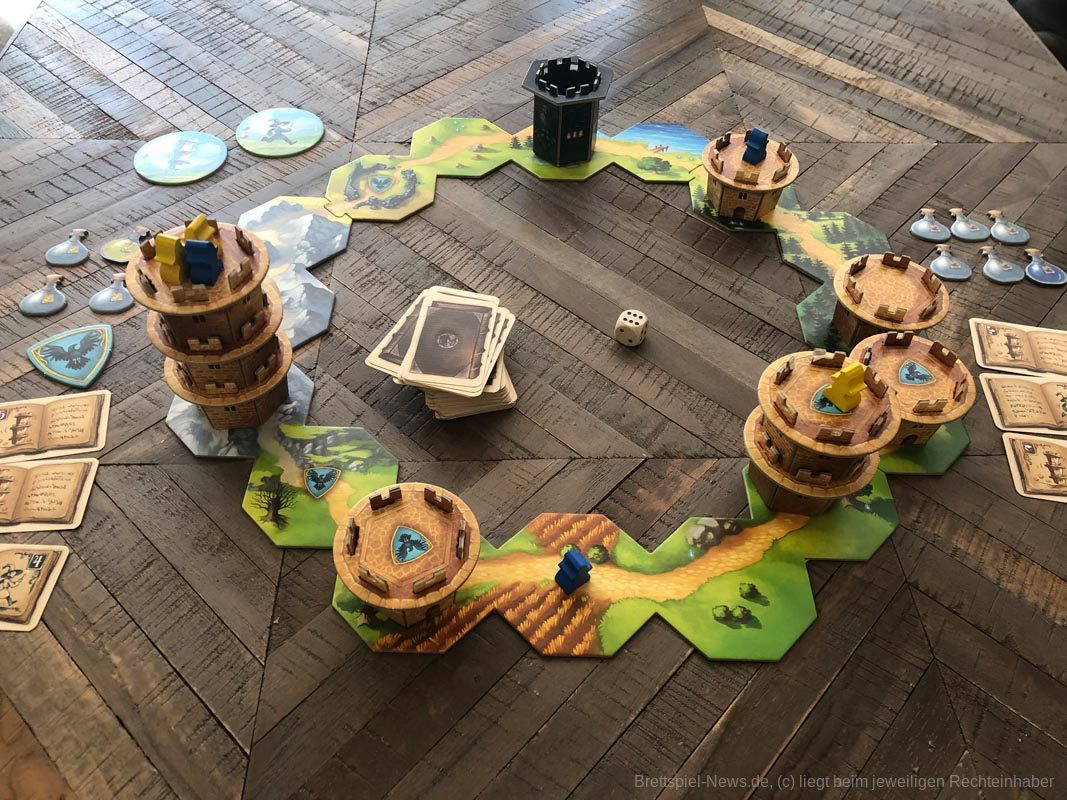 At the beginning of the game, each person receives enchanted characters and magic potion bottles proportional to the number of people playing. Wizard characters are now distributed to the player board – a running course with 16 fields. There are also nine moving towers on this running track. Moreover, each person receives three hand cards. The game is played in turns, and the active person may perform two actions. For this purpose, the hand card can be discarded twice and the corresponding movement can be carried out, at the end of the round hand cards are drawn again. Hand cards show either the movements of mages or horoscopes. A wizard and a tower appear on some cards, here you can choose what was moved. The number printed then determines the distance a tower or wizard can move. Alternatively, on some cards, the dice indicates that the number of moves of the movement must be rolled.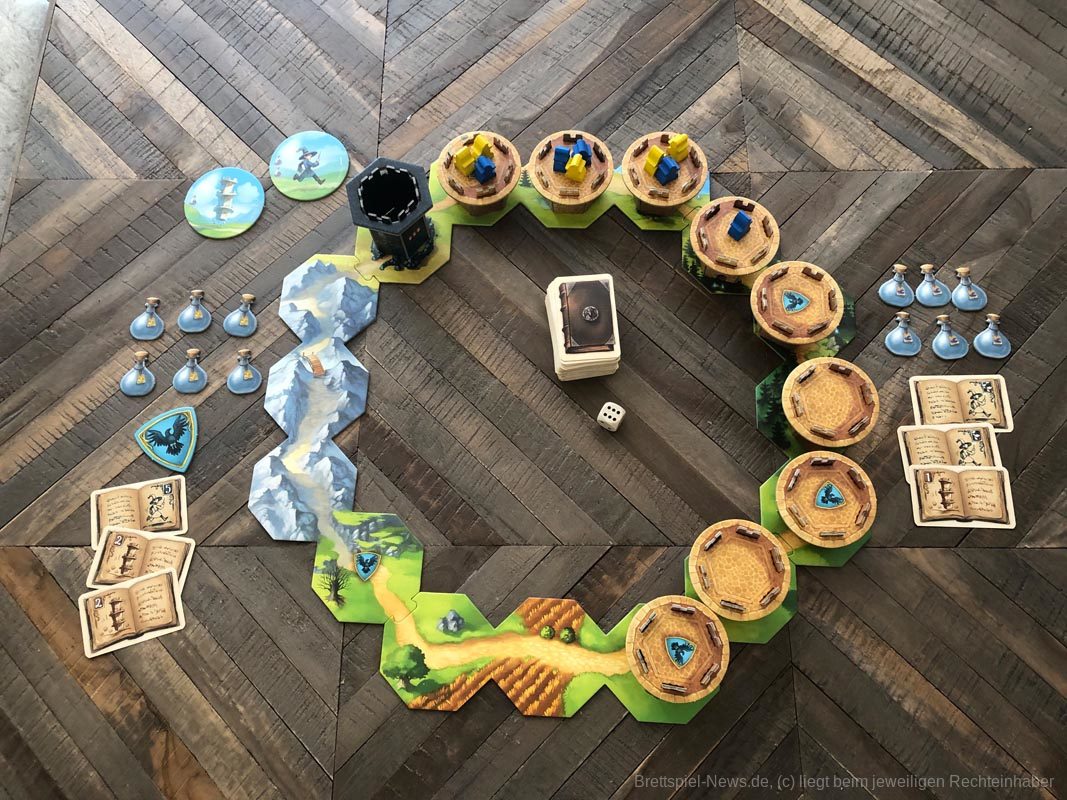 Magical figures can be moved over the running track and over the tower parts. If the magician wants to go to Rabenburg, he must be placed in the castle with a suitable move value. At that moment, Rabenburg must always move one field forward.
When moving turrets, it is important to note that parts of turrets or entire turrets can be moved. If the tower parts are stacked on top of each other and witches are included, you can fill up your own magical potion bottle.
To add more excitement to the game, there are spells that can be used to perform additional actions. This cost, of course, paid for by the full magic potion bottles.
The game continues until the first person has transported all witches to Raven's castle and also filled all the magical potion bottles.
Tags: 2-6 people, 30 minutes, racing, family game, fantasy

"Explorer. Communicator. Music geek. Web buff. Social media nerd. Food fanatic."