Written by Denise Jansen in . Take a board game quiz
Page 1 of 2
A stack of blocks with a paperclip attached? Well, this is clearly a llama having a birthday! A pot serving as a hat for a character standing in front of a die? Obviously, it was this tiger who brought the soccer ball to the goal on his head. Anyone who thinks I'm only talking nonsense here is only partly right. In "Koole Klötze," imagination and abstract thinking win out. So go to the blocks and get started.
Taverna Ludica kindly provided us with a "Koole Klötze" to review.
This has no effect on our rating!
This is what the game is about
In "Koole Blocks", the game group has to guess which of the picture cards the active person is building using different blocks. To do this, the active person has a total of six different blocks each turn, with which they must try to get as close as possible to one of the cards in the center. Even though everyone is playing against each other, the active person only gets victory points once someone guesses what they are actually building.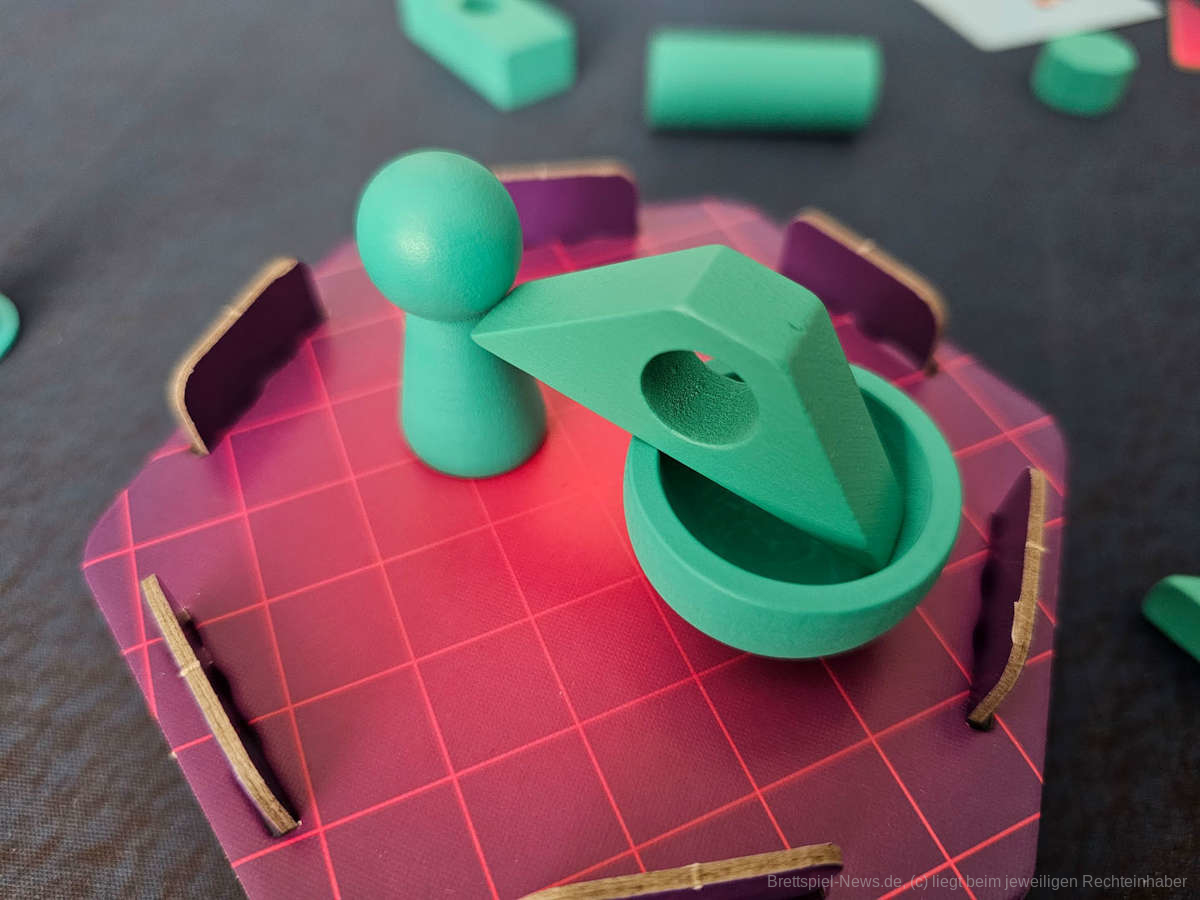 With successively numbered cards, the other people name the picture they assume the active person made. If you get it right first, you will get extra points. If they are wrong, they get nothing. After the time has elapsed, the active person must guess how many correct noses there are. If she is correct, she gets a point here too, but she loses nothing if her prediction is wrong. If the active person can't even get someone else on their own track, they lose a point. Then the active person changes and all unused blocks are passed clockwise and filled with new blocks from the middle of the table.
After everyone has been an active person once, the game ends and the person with the most points wins.
Tags: 3-6 people, 20-30 minutes, guessing game, ingenuity

"Explorer. Communicator. Music geek. Web buff. Social media nerd. Food fanatic."