Despite the improvement in recent years, there is still very little IT competence on the executive and supervisory boards of the top 100 banks. A recent study showed that. In some countries this is a bigger problem than others. But there are ways out of misery.
There is hardly any IT competence on the executive and supervisory boards of the world's 100 largest banks. This is the result of a study conducted by the management consulting firm Accenture. According to this, only an average of 10 percent of CEOs have professional experience in the technology sector. In Germany it is only seven percent. A third of the banks surveyed have no board members at all who can demonstrate technology expertise or digital language skills. The study authors themselves recommend a rate of 25 percent.
Banks have certainly made progress in recent years in bringing IT expertise to executive and supervisory boards, the previous study shows. The number of banks on their boards of directors with at least one member with professional technology experience has increased 10 percent over the past five years — from 57 percent to 67 percent. However, in the view of the study authors, this progress is not enough. On the plus side, 33 percent of board members with IT experience are now women. Five years ago, it was only 19 percent.
Differences in comparison between countries
Bank boards in the United Kingdom, Finland, Ireland and the United States have a higher proportion of representatives with technical expertise than representatives of other countries. In Brazil, China, Russia and some European countries such as Austria and Italy, this percentage is much lower.
This is how companies raise IT efficiency to the management level
So what can banks and thrift banks do to equip their bosses with IT skills? There are a few options. Here's what the study authors suggest:
Completed education: Ongoing training can help transfer IT competency to executives and supervisory boards.
cooperation: If there is not a lot of technology experience in your company, you can look for partnerships with FinTechs, technology consultants, suppliers and other business partners to gain knowledge.
Setting the agenda: Technology can only come to the fore when it is at the top of the leadership agenda. The study authors also recommend the formation of a technical committee.
Knowledge of information technology as a criterion for employment: Companies must ensure that future board members also have technology skills.
Thinking about the interaction: Boards must consider how technology and people interact – whether that is with customers, bank employees, or the bank's business partners.
New ways of thinking: Boards and directors who embody and support a mindset driven by progress, technology, and change pave the way for lasting and positive change in the company's culture.
Premium subscribers to the Bank Blog have direct and free access to reference information on the studies and white papers.
Not an excellent reader yet?
Bank Blog Premium subscribers have direct access to all paid bank blog content (study resources, e-books, etc.) and many other benefits.

>>> Register here
Bank Blog Service
The Bank's blog regularly reviews a large number of studies/white papers for you and presents relevant studies here. As a private service, the search for purchase and download options will be performed on your behalf and you will be directed directly to the provider's website. As a premium subscriber, you support this service and reporting on the bank's blog.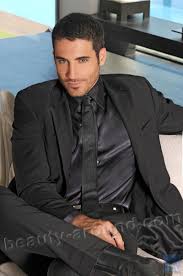 "Certified tv guru. Reader. Professional writer. Avid introvert. Extreme pop culture buff."