Cologne. Ford has received approval from the Federal Motor Transportation Authority (KBA) to use BlueCruise technology in Germany. With it, drivers can take their hands off the wheel on certain sections of many federal highways, known as blue zones, while still watching traffic carefully. The Ford BlueCruise comforts the driver and allows for a more relaxed ride. A prerequisite for approval is an infrared camera mounted behind the steering wheel. Checks if the driver is still observing the traffic situation. In this way, it ensures that the traffic situation is effectively monitored and that the driver can control the vehicle.
"We are very pleased that we can now also offer our customers this innovative technology in Germany, having been the first plant in Europe to have a system of this type in Great Britain in April," explains Martin Sander, Ford Model e Managing Director. Europe . "Ford BlueCruise reaches a whole new dimension in terms of driver comfort: it can make even tough trips on the highway so much easier because it supports the driver in an intelligent, tried and tested, and above all, safe way – for added comfort and a comfortable arrival at the destination."
Ford BlueCruise uses sensors such as a front camera to detect lane markings, speed limits and changing traffic conditions. On this basis, the advanced assistance system regulates the vehicle's steering, acceleration, braking and lane setting. Depending on the speed, it maintains the appropriate distance from road users ahead – even stopping and starting in stopped traffic. Meanwhile, an infrared camera located behind the steering wheel detects whether the driver is still paying full attention to the current traffic situation.
"Through BlueCruise, Ford is positioning itself as a leading provider of driver assistance technologies of the future. Data collected from more than 1 million test kilometers from around the world formed the basis for the successful approval in Germany. We are proud to have developed such a competitive system, which has won awards again and again – As happened recently in Germany," confirms Torsten Wei, President of Advanced Driver Assistance Systems at Ford of Europe.
In the USA and Canada, more than 194,000 Ford and Lincoln vehicles have traveled more than 175 million kilometers in BlueCruise mode. The system entered series production there as early as 2021. In Europe, Ford engineers tested the latest generation of advanced driver assistance systems such as Ford BlueCruise and associated functions for an additional 160,000 km on public roads.
Validation campaigns in Great Britain have confirmed that the assistance systems can also handle challenging conditions – such as worn track markings, bad weather and construction sites.
Consumer Reports recently named the Ford BlueCruise as the highest-rated active driver assistance system in the United States.
Recently, the Center for Automotive Management (CAM) and German auditing firm PricewaterhouseCoopers (PwC) also honored Ford as the "Most Innovative Brand of 2023" with its renowned AutomotiveINNOVATIONS award. BlueCruise's functionality was one of the main factors in obtaining this recognition in the "Autonomous Driving and Advanced Driver Assistance System" category.
The first model to be launched in Germany is the all-electric Mustang Mach-E* equipped with Ford BlueCruise. The pre-order option will be available in the next few weeks.
---
* Ford Mustang Mach-E (including Ford Mustang Mach-E GT) WLTP consumption values ​​(combined): Electricity: 21.2 – 17.2
kWh/100 km; CO2 emissions while driving: 0 g/km.
From September 1, 2017, a certain type of new vehicle will be certified under the World Standard Light Vehicle Testing Procedure (WLTP), a new, more realistic testing procedure for measuring fuel consumption and CO2 emissions. Since September 1, 2018, the WLTP exam has replaced the New European Driving Course (NEDC), the previous exam procedure. Because of the most realistic test conditions, those measured according to WLTP
The values ​​for fuel consumption and CO2 emissions are in many cases higher than those measured according to NEDC.
The values ​​given for this type of vehicle were determined using the new WLTP test cycle. Please note that since September 1, 2018, values ​​determined in accordance with the WLTP have been used as the basis for calculating taxes or fees based on CO2 emissions.
Note according to Directive 1999/94/EC: The fuel consumption and CO2 emissions of a vehicle depend not only on the efficient use of fuel by the vehicle, but are also affected by driving behavior and other non-technical factors.
Carbon dioxide is the greenhouse gas primarily responsible for global warming. More information on official specific fuel consumption and official specific CO2 emissions for new passenger cars can be found in the "Guide to Fuel Consumption, CO2 Emissions and Electricity Consumption for New Passenger Vehicles" which is available at all points of sale and at http://www.dat.de/ Available for free.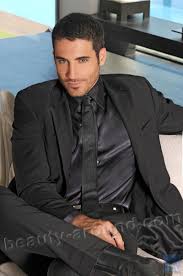 "Certified tv guru. Reader. Professional writer. Avid introvert. Extreme pop culture buff."