Aramco and Linde Engineering signed an agreement to develop a new ammonia cracking technology. The collaboration between the two companies will combine the expertise and capabilities of Linde Engineering and Aramco in industrial research and development, low carbon hydrogen and ammonia cracking technology.
One factor that distinguishes this new technology is the ammonia cracking catalyst, which Aramco jointly developed with the King Abdullah University of Science and Technology (KAUST), to be evaluated against other catalysts.
As part of this agreement, Aramco and Linde Engineering plan to build a pilot plant in northern Germany to demonstrate the new ammonia cracking technology. Linde Engineering intends to offer ammonia cracking technology to new and existing customers, thereby creating new business opportunities within the global low carbon energy supply chain. A thriving low-carbon ammonia business could be key to bridging the gap between domestic renewable energy production capacity and the country's overall energy needs.
Ahmad Al-Khowaiter, Senior Vice President and Chief Technology Officer of Aramco, stated: "This agreement is part of our ongoing technology and business development efforts to create a commercially viable, low-carbon hydrogen supply chain. We believe that the advanced ammonia cracking technology, which we are developing with Linde Engineering, will play a role." a major role in achieving our goals."
"Efficient ammonia cracking technology supports the world's urgent need to decarbonise. By completing the missing link in the export chain, clean energy from high-potential regions is renewable, clean energy for resource-rich regions," said John van der Velden, Senior Vice President, Global Sales and Technology, Linde Engineering. Ltd. We look forward to working closely with Aramco to develop and commercialize this important technology, thereby creating new business opportunities for Linde Engineering and Aramco."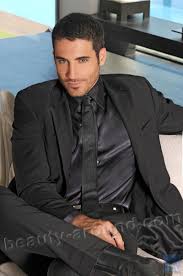 "Certified tv guru. Reader. Professional writer. Avid introvert. Extreme pop culture buff."