CoreSnapshot in Medical Devices
Apacer and Onyx Healthcare . Collaborate
Storage specialist Apacer has agreed to work with Onyx Healthcare. The medical technology company will integrate Apacer's CoreSnapshot technology into medical devices.
Data integrity and immediate availability in medical devices must be ensured. Sudden failure can pose significant risks, as can delayed treatment or diagnosis.
To prevent this, Apacer and Onyx have incorporated CoreSnapshot technology into their Onyx medical devices. If the operating system crashes, users can boot into SSD recovery mode with the push of a button. Data and the operating system are reset to the last backup state in less than a second, and the normal operation of the device continues immediately.
"Medical devices with CoreSnapshot technology provide a kind of emergency room for data and significantly reduce troubleshooting time. Dean Lin, Product Manager, Smart Clinics Division at Onyx, explains that the risk of misdiagnosis or disruption of medical processes is greatly reduced.
different ways
Firmware-based CoreSnapshot technology provides various recovery methods. These include in-band software recovery, hardware pin drivers, and out of range (OOB). In the event of an application error, users can run the in-domain recovery command on the host or via the cloud. If a blue screen appears, the system can be restored in the shortest possible time using an external hardware driver or OOB module. According to Apacer, expensive RMA operations and on-site support costs can be reduced.
For use in Onyx hardware, Apacer has added the AES-256 SSD hardware encryption algorithm to CoreSnapshot technology. Therefore, patient data and medical records must be protected from unauthorized access. In the future, CoreSnapshot will be part of Medicare vans at screening stations and in (medical) computers and tablets and will aid in imaging diagnostics, patient monitoring, and electronic patient file retrieval.
(ID: 47487760)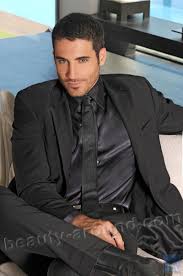 "Certified tv guru. Reader. Professional writer. Avid introvert. Extreme pop culture buff."