ARLINGTON (dpa-AFX) – Amazon wants to expand the capabilities of its Alexa voice assistant with the help of chatbot technology. Among other things, this is supposed to make it easier to control technology in a networked home using voice. The technology is specifically optimized for Alexa tasks like accessing information, smart home operation, and entertainment, Dave Limb, Amazon's head of devices, said in a presentation on Wednesday.
Limp explained, among other things, how the new Alexa automatically drafts a message to friends containing the information discussed after the conversation, which only needs to be sent. New language models also shortened reaction time in conversations with Alexa.
Alexa, enhanced with new language models, will be available – initially in the USA – on all Echo speaker models released in the past 10 years.
The launch of chatbot ChatGPT from startup OpenAI at the end of last year made voice assistant leaders like Alexa, Apple's Siri, and Google Assistant appear less fluent. Amazon is now facing an internally developed language model, as Google launches its chatbot Bard./so/DP/nas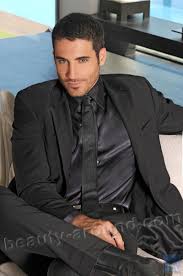 "Certified tv guru. Reader. Professional writer. Avid introvert. Extreme pop culture buff."