At Fakuma, Kist + Escherich will offer for the first time a direct heat bonding of metal to plastic.
Hyjoin Fugestation (Photo: Kist + Escherich)
The joining technology marketed under the product name Hyjoin allows metal to be quickly bonded to thermoplastic without additional materials, making it a clever alternative to gluing. Because both raster-shaped and narrow media joints are made The process can be flexibly adapted to a wide range of assembly tasks in the automotive, mobility, electronics and medical technology sectors.
Hyjoin system solutions will be offered in the future as modular couplings and as complex coupling stations for automated assembly and integration into production lines.
Variomaster – the smart drawer solution for cleaning ingredients
With the newly developed Variomaster, the company offers a particularly compact system for cleaning small and medium-sized components that can be cleaned using the dry process. The core of the machine is a tray for picking up parts, which is manually loaded and unloaded again after cleaning. The Tauifun-Clean integrated cleaning system ensures contactless removal of irritating particles by combining electrostatic discharge, compressed air cleaning and suction in one system. Consistent cleaning quality is achieved by the selected cycle.
Various designs and configurations are available depending on component size. Individual adjustments to the geometry of the components involved are made via component-specific part mounts and cleaning heads as well as adjustments in system control.
those: Kest + Escherish
Hall/Podium: A7 / 7508
Free registration
*) requires a field
Are you already registered?
Register here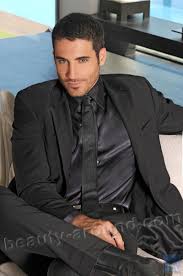 "Certified tv guru. Reader. Professional writer. Avid introvert. Extreme pop culture buff."