09.11.2021 – 21:38
Vechin
Singapore (@ots/PRNewswire)
October 2018 was when VeChain The "Digital Carbon Ecosystem" project started, The signing ceremony took place in the presence of HM King Harald V and HM Queen Sonja of Norway. Since then, the VeChain Foundation has not only worked on various carbon-related projects in the European Union and China, but has also provided companies with blockchain-based sustainability solutions. As one of the One of the greenest public blockchains VeChainThor has set itself the goal of helping businesses and governments around the world achieve the Sustainable Development Goals ("SDGs") efficiently, quickly and at low cost.
In pursuit of this vision and mission, we are pleased to announce that Mr. Antonio Senator has officially joined the VeChain Foundation as Head of Technology for the Sustainable Development Goals on October 26, 2021. His direct function will be to build the technical strength of VeChain focused on implementing the Sustainable Development Goals and related ecosystems.
Antonio Senator: Former CTO of Global Blockchain at Deloitte
In his previous role as CEO of Global Blockchain at Deloitte, Antonio has worked in an advisory capacity with The VeChain Corporation since 2018, particularly on the introduction of the VeChainThor mainnet and various solutions in the areas of NFTs, digital corporate identity, and sourcing. String and tracing. Antonio will greatly enrich our team with his experience and understanding of our technologies.
Antonio announced his joining VeChain:
"It is a natural step for me to continue my journey with full commitment to the VeChain Foundation and focus on the Sustainable Development Goals.
The 17 Sustainable Development Goals form the core of the global agenda for implementing the sustainable development agenda, and I am proud that thanks to the VeChain Foundation and its technology, I can make my contribution to achieving these goals.
My goal is to provide organizations and governments with a platform to track, measure, review, and make progress on these goals. Leveraging VeChainThor, a blockchain network that plays an important role in delivering applications related to carbon emissions and sustainability, is the right move for me. Public blockchains provide the level of trust and transparency needed to meet global commitments to the Sustainable Development Goals and use trusted data to bring about meaningful change. I'm excited to see what the future will look like."
In addition to his new role at the Sustainable Development Goals, Antonio is currently an interim member of the Steering Committee, bringing the extensive experience gained over 19 years in the IT sector. Antonio's deep understanding of blockchain and economics combined with his unparalleled expertise and vision in the field will help VeChain take the implementation of the SDGs to the next level.
Information about the VeChain Foundation
Founded in 2015, the VeChain Foundation has worked tirelessly to build bridges between blockchain technology and the real world. VeChainThor's development continues to accelerate as it transitions from a consortium network to a world-class public blockchain platform with a Proof of Authority consensus, featuring advanced technology functionality, governance structure, and economic model.
As an ecosystem enabler, the Foundation's mission is to support builders and innovators by developing tools that systematically remove barriers to adoption. By developing a number of innovative tools such as multitasking transactions, fee delegation and the VeChain ToolChain (TM), VeChain has significantly reduced the barriers to entry for companies and developers.
VeChainThor is already being used in a variety of use cases to support the day-to-day operations of businesses and create new values ​​and efficiencies. In addition to key strategic partners PwC and DNV, VeChain has worked with leading global companies including Walmart China, Bayer China, BMW Group, BYD Auto, PICC, Shanghai Gas, LVMH, DIG, ASI Group and more.
For more information, including developer tools/documents and foundation grants, visit: www.vechain.org
Photo – https://mma.prnewswire.com/media/1683064/VeChain_Antonio_Senatore.jpg
Logo – https://mma.prnewswire.com/media/738221/VeChain_Logo.jpg
Media contact:
Original content by: VeChain, transmitted by aktuell news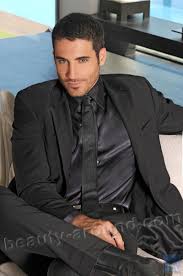 "Certified tv guru. Reader. Professional writer. Avid introvert. Extreme pop culture buff."