In Germany, 75 kilograms of food per person ends up in unused garbage. In this country alone, this corresponds to an annual food waste of about 12 million tons1. A current study of food waste by Too Good To Go shows that 86 percent of people in German-speaking countries see this as a major problem.2 – So it's time to change something. With its practical refrigerator technologies, Samsung helps reduce unnecessary food waste in everyday life and offers users tips on how to store and recycle food sustainably. Chef and brand ambassador Tim Raue, winner of two Michelin stars and 19.5 points from Gault & Millau, recently demonstrated at Samsung Experience Studio what delicious yet refined cuisine can look like without the waste.
According to the Food and Agriculture Organization of the United Nations, an average of 30 percent of food available worldwide is discarded without use. 1.3 billion tons of edible food is wasted in this way each year. According to the Food Waste Study by Too Good To Go, the most common reasons for throwing away food are spoiled produce, uncertainty about the product's palatability or the product simply no longer looking appetizing.2. With thoughtful and needs-based purchasing as well as proper refrigeration and storage of food, these concerns can be largely avoided. In their own home, everyone can contribute to reducing food waste, because the corresponding solutions are often very simple.
Tips for sustainable food storage
There are different ways to avoid food waste at home: from organized shopping to proper storage of ingredients in the fridge to efficient use of leftovers that often end up in the trash even now. In order to have a better overview right from the start, smaller purchases should be made more often if possible. With refrigerators like the Samsung Family Hub, users can use built-in cameras to check supplies from the supermarket using a smartphone and thus tailor their purchases to actual needs. A good classification then provides an organized overview of the shelf life of the foods present. Modern technologies such as Samsung Space Max for refrigerators provide up to 30 percent more usable content than similar models with the same external dimensions – this allows a lot of demand and good visibility of purchases.
Proper refrigeration is essential to the shelf life of food. Modern multi-zone refrigerators provide differentiated cooling zones for different foods. The shelf life of many products can be greatly improved with temperature and humidity values ​​tailored to specific needs. Systems like Optimal Fresh + split temperature in the cooler compartments and Humidity Fresh + for humidity control can help keep things fresh. Diana Dieffenbach, Head of Retail and Consumer Electronics at Samsung says, "A modern refrigerator offers two important features: first, a good overview in the refrigerator to reduce food waste. Second, convenient storage options, such as drawers for specialty foods, so they stay fresh and crispy."
Last but not least, well-thought-out consumption can avoid unnecessary waste as much as possible. Anyone who uses ingredients efficiently so that they leave as little food as possible and end up in the trash can take an important step in reducing food waste. Smart refrigerators can also help here: The Samsung Family Hub, for example, can make specific recipe suggestions based on the shelf life of current food and adjust portion sizes based on the family's calendar.
Zero Waste in the Kitchen with Tim Raw
In order to demonstrate these strategies against food waste in practice, Samsung invited chef and "The Taste" trainer Tim Raue to a kitchen event at the Samsung Experience Studio in Schwalbach on October 27. In an exclusive cooking session, Tim Raue explained how smart kitchen solutions enable the sustainable use of food in everyday life, and how he himself creatively deals with leftovers, both professionally and privately.
"We got an exciting insight into Tim Raue's kitchen," said Mike Henkelmann, Samsung's director of consumer electronics marketing, after the event. "What foods he uses as a star chef, what role does proper storage and planning of ingredients play and how he uses leftovers to the highest level in cooking – we were able to take the valuable advice home with us."
1 welthungerhilfe.de/lebensmittelverschwendung
2 danone-und-too-good-to-go-food-waste-studie-chartbericht.pdf
3 Compared to other Samsung refrigerators that do not have Space Max technology.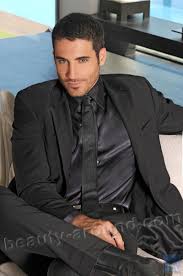 "Certified tv guru. Reader. Professional writer. Avid introvert. Extreme pop culture buff."