July 4, 2022 – German language learners' skills in technology, business and data science are deteriorating.
by Christina Rose
Ongoing digital transformation, inflation, and global volatility are driving up the demand for digital and soft skills essential for success in the modern economy, according to the latest Global Skills Report from Coursera
. The report shows that Germany has fallen five places in the overall ranking and is now ninth in the world and sixth in Europe. The proficiency of German language learners declined in all three main sectors tracked by Coursera. This affects the fields of business, technology, and data science.
"The 'Big Quit' trend and automation will require significant investments in people. German organizations must continue to develop the much-needed digital skills and people to build a competitive and equitable workforce."says Jeff Magioncalda, CEO of Coursera. "Our data shows that these skills are not evenly distributed. Students and those with low incomes need flexible, affordable, and rapid access to entry-level digital jobs that provide the foundation for a stronger and more inclusive economy."
The World Skills Report is based on data from 100 million learners in more than 100 countries who have used Coursera to acquire a new skill in the past year. The report assesses three of the most in-demand skill areas that drive employment in the digital economy – business, technology and data science. Countries are allocated a total share of competencies, divided into four levels of modernization:
State of the art: 75-100 percent
Competitive: 50-75 percent
Emerging: 25-50 percent
Lag: 0-25 percent
For Germany, the main findings of the report include:
German learners perform best in the economy rankings. With a score of 92 percent, Germany ranks ninth in the world for business knowledge – down one place compared to 2021.
Efficiency in the field of data science has fallen even further. In this field, which measures the acquisition of modern core skills such as machine learning, data visualization and data management, Germany achieved 88 percent and thus ranked 13th globally. In a global comparison, Germany fell six places based on the previous year.
German learners also show diminishing skills in technology. Here Germany achieves the lowest value (85% efficiency). It now ranks 16th globally in technical skills, down six places from 2021. This area includes acquiring the skills necessary to be competitive in the digital economy, including web development, computer programming, cloud computing and software engineering.
Two free versions:
The following two versions of ONEtoONE are available for free if you register online here: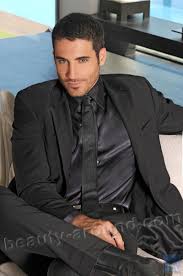 "Certified tv guru. Reader. Professional writer. Avid introvert. Extreme pop culture buff."