But in mid-May, one such post caught her attention. One of the photos was of the back of the board and showed the label of the manufacturer of the art supplies that Newell Convers Wyeth was known to use.
"It made me stop and read the rest of the post," Lewis told The Washington Post.
The author of this post was a woman from New Hampshire who, when she was looking for scrap tires at a thrift store in Manchester, New Hampshire in 2017, bought for $4 what she thought was an ordinary painting. Six years later, she suspected it might be something more and turned to the collective knowledge of Facebook. Lois thought she might be right.
It has been, and this month, Bonhams Skinner plans to do just that Oil painting auctionWhich is about 25 inches long by 17 inches wide. The auction house expects the price of the piece to range between $150,000 and $250,000.
"I was really excited to see where things went," Lewis said, adding that the experience was "a very big deal for me."
In the late 1930s, after a commission from Little, Brown and Co., noted American artist N.C. Wyeth produced a set of four paintings for the 1939 edition of Helen Hunt Jackson's "Ramona," a novel about half Native American, half Native American A native. A Scottish orphan living in Southern California after the Mexican-American War.
Wyeth drew the four illustrations in his studio in Chadds Ford, Pennsylvania, and then sent them to the publisher. Although experts at Bonhams believe the publishing company gifted the illustration to an editor or to the Jackson family, they know little about what happened to the painting until 2017 — 78 years after Wyeth sent it.
In August 2017, a woman at Savers thrift store in Manchester was looking to buy old tires she could repurpose, Bonhams spokeswoman Cheri Middleton wrote in an email to The Post. As she was turning over a pile of frames, most of which bore old posters and prints, she came across a dusty old canvas. She puts it in her shopping cart, joking about it being a real painting. After doing a quick internet search and finding nothing, she hung it in her bedroom for a few years and then stashed it in a closet.
The whole time, little did she know, she was sitting on a long-lost painting by one of America's most famous artists.
While she was cleaning up last May, she found the painting, which prompted her to post some pictures of it on her Facebook page under the headline "Things Found in the Walls". One user suggested she post the photos to Wyeth's private group, which Lewis noticed.
"I often see artwork appear in my subject and I just give it a touch, but this one really caught my eye," Lewis said.
Curious, Lewis responded to the woman's Facebook post, identifying herself as a Maine conservator and offering her expertise in assessing the condition of the illustration. Didn't expect a response.
However, a few hours later, the owner contacted Lois via the website about her own conservation business. This led to a long phone call and an agreement to meet after about a month, near the home of the owner and her husband.
Meanwhile, Lewis continued to dig through the illustrations for "Ramona," and learned that all but one had been missing since Wyeth sent it to the publisher for printing in the novel. Lewis contacted Wyeth expert Christine Budmaniecki, who is Curator Emeritus at the Brandywine Museum of Art.
Budmaniecki told Lewis that she spent years researching and trying to track down Wyeth's commissioned paintings that then fell off the art world's radar, Lewis said. At the time, she added, it was common for an artist or publisher to give original paintings like those from the "Ramona" series as housewarming gifts to friends or VIP clients. Lewis said Podmaniechki came across "tons of them" but most of the ones in Loyth's "Ramona" series were "for one reason or another, a little off the mark".
"All of these paintings were in the ether, and I think they were either destroyed or never reappeared," she added.
In mid-June, Lewis drove three hours from her home in Thomaston, Maine, to a neutral site in Manchester. After meeting the owner and her husband, Lewis examined the illustration, which she said was "in amazing condition, especially considering it has been missing for 80 years." Everything in the painting aligns with what Lewis knew about Wyeth's art—the signature, the brushstrokes, and the "Renaissance" label of the art supplier F. Weber & Co. that she saw in the photos. She was absolutely sure that it was authentic.
"It was very exciting, to be able to tell the owners what they had, because they really had no idea," she said.
The painting's future is uncertain, but Lewis has hopes for it. I was already disappointed that, despite its reappearance, little or nothing is known about what happened to the painting between 1939 and 2017. She would like the future owner, rather than storing the artwork away, to loan it to a museum so the public can see it. And appreciate it.
"I just hope he doesn't disappear again," she said.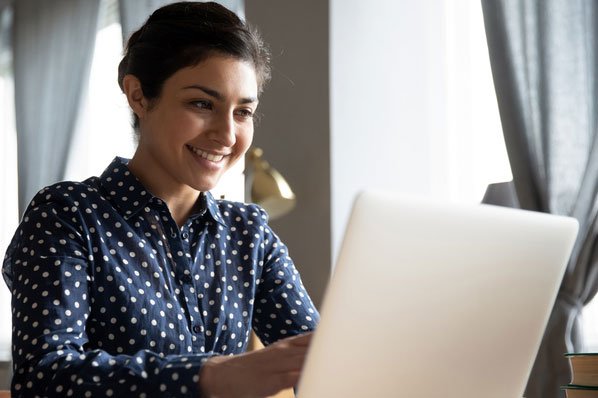 "Wannabe web expert. Twitter fanatic. Writer. Passionate coffee enthusiast. Freelance reader."