With the additively manufactured one-piece Monolith hot runner nozzle in the 2021 Fakuma, Witosa, Frankenberg, gave the go-ahead for subversion technology and thus a new era in hot runner technology. At the beginning of the year, the company introduced another innovation to improve energy efficiency with the Energy Blocker. According to Witosa, the additionally manufactured pressure piece reduces the energy consumption of the hot runner manifold by up to 52% compared to conventional hot runner systems with titanium pressure pieces.
The production of Monolith and Energy Blocker using the SLM process has opened up new avenues. The free design of geometric shapes allows the manufacture of these disruptive products more energy-efficiently and, through their use, to reduce carbon dioxide emissions in the production process and reduce energy consumption.
Additional forged presses made of hardened steel reduce heat dissipation from the distribution system to the tool. The Energy Blocker thermal insulation not only saves energy when the hot runner system is running, but also reduces the cooling capacity required for the mould.
Thanks to the use of hardened steel, the power blockers are also more pressure resistant than titanium pressure pads. The size of the support surface of the tool remains unchanged. The resulting advantages are increased tool hardness and, if necessary, ease of grinding.
The hexagonal structure, already known from the stacked hot runner nozzle, gives the power blocker a high level of rigidity while at the same time using less material and thus provides strong insulation.
© Kunststoff-Profi Verlag GmbH & Co. KG, Bad Homburg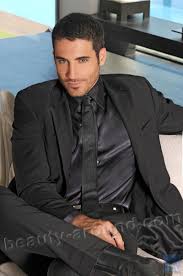 "Certified tv guru. Reader. Professional writer. Avid introvert. Extreme pop culture buff."