There comes a time for each company to evaluate its technology portfolio.
For example, the company grew not only in size but also in business maturity, and one or more of its technology providers did not have the capacity or resources to keep up with these changes. Here is a checklist that companies can use to check if their technology provider is still a good fit.
1. Lack of innovation on the part of technology provider
If your IT provider is no longer on the cutting edge, it may be time for a change. The company may have gotten too accustomed to the old technology and its flaws may seem like minor inconveniences; However, this may indicate a larger problem or a missed opportunity to use a new alternative technology to reduce costs or increase customer value. The IT provider must be proactive in keeping the business up to date with the latest technology and solutions, especially when they can contribute to business profitability and productivity. Does the seller have a CISO? Are you using secure APIs? Does it use DevOps? Have you moved to the cloud for more speed and flexibility? If companies answer no to any of these questions, you may want to ask the seller: Why not?


Almost done!

Please confirm your email address!

Click the link in the email we just sent you. Also check your spam folder and whitelist us.
More information about the newsletter.
2. Changes in the IT provider due to acquisition
If the IT provider was acquired recently, restructuring is the order of the day. So companies must monitor whether the acquisition has affected the seller's leadership, technology, and budget. In some cases, acquisitions stifle innovation and the acquiring company does nothing but maintain the product in question. Acquisitions can also cut support resources and not invest in new features that ensure software security. Legacy technologies can put sensitive data of company employees and customers at risk. Therefore, it must be ensured that any vendor the company works with follows appropriate best practices.
3. New business needs
Failure by the IT vendor to keep pace with company growth or business maturity, and to conduct regular audits to ensure company policies and procedures are being met, can create coverage blind spots. The provider's IT services should always be tailored to the company: the company may have decided to become agile in order to deliver products faster and be more responsive to changes. If the IT vendor is not also resilient or is preventing the company from carrying out this cultural shift, they may need a vendor that better meets these needs.
4. Compliance
Governance, risk management and compliance requirements as well as national and global legal regulations require companies to have appropriate technical safeguards in place. To keep pace with evolving regulations, especially those coming into effect in the near future, organizations require a high level of planning and collaboration with IT vendors. Managing the risk landscape requires ensuring that all critical assets have visibility into identifying sensitive data and the company's policies that govern it, and whether they are compliant. The technology provider should be aware of changing regulations and provide guidance on how companies can meet these requirements if they are not already doing so.
5. Seller lock in
Forcing a company to rely on an IT vendor or product can become a huge problem. There comes a point where the costs and difficulties associated with switching seem almost impossible. When a seller presses on business and takes advantage of the high cost of switching to constantly inflate license, subscription, or support prices, the problem needs to be addressed. Overreliance on a single provider and fear of the consequences of switching are a clear warning sign that it is time for a replacement.
6. Poor customer service and lack of transparency
A seemingly endless number of support tickets or a messy support workflow that makes it difficult to get status updates can be indicators that it's time to switch vendors. After all, technology should enable business operations rather than hinder them.
Provider transparency is also critical. A lack of communication about known product issues, bugs, product management roadmaps, and planned maintenance dates often leads to business downtime and lost revenue for the company. For some sellers, nurturing relationships through a customer success program is a strategic necessity. These programs add value to both parties and are often the reason why companies renew their contracts with the provider.
Changing a technology provider takes time and therefore must be planned in a timely manner. If the vendor no longer meets the needs of the business and some of the warning signs above are familiar, companies should start looking for a suitable alternative early on to get the full value of their technology investment.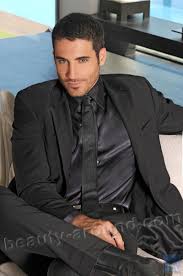 "Certified tv guru. Reader. Professional writer. Avid introvert. Extreme pop culture buff."