While Austria remains well above the EU average in terms of science and technology performance, it can't catch up with the best (2023: Sweden, Finland, Denmark, Netherlands and Belgium). This is the result of the RTI Observatory, published for the second time this year and published by the Research and Technology Development Council (RFTE) on Wednesday.
There are still weaknesses in digitization, startups, and gender equality
"Although Austria has caught up a lot in some aspects of the RTI system in recent years, there are still weaknesses," Council President Silvia Schwag-Serger wrote in a press release. As in the previous year, the problem areas are gender equality, startups and digitization in 2023. Women's participation in research, technology and innovation (FTI) is declining compared to 'innovation leaders'. When it comes to start-ups too, Austria is still "far behind", and there has been no improvement over the previous year. Above all, there was a lack of investment capital and incentive for entrepreneurial activity. RFTE hopes for a law currently being revised, which aims to simplify and make it cheaper to set up companies (FlexKapG).
In terms of international relations and attractiveness as a location, Austria ranks first, but with a slight downward trend, the FTI 2023 observer notes. Austria is growing in terms of broadband usage, fiber optic expansion and the number of ICT professionals, but "is not strong enough to approach the leaders." innovation, who are also becoming stronger, or the EU average".
(APA/Red, Image: APA/APA/OTS Image/RFTE)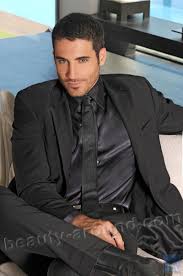 "Certified tv guru. Reader. Professional writer. Avid introvert. Extreme pop culture buff."