Voice messaging on WhatsApp is a great feature; But some voice messages are annoying because of their length. And sometimes voice messages are sent piece by piece or with background noise. Now the app comes to the rescue and gives you a guide of the voice messages that your contacts want to hear.
Voice messages give WhatsApp users the opportunity to quickly share stories and experiences with friends and family. If you don't have the time or desire to write, you can also send short updates via voice messages. The feature also provides the option to send birthday ringtones or allow multiple people to express their opinions in a single message. There are many possible uses, and there are no limits to creativity. As a result, more than seven billion WhatsApp voice messages are sent every day, all of which are end-to-end encrypted.
In Spite of all this Voice message in the app But also uncomfortable. Voice messages that are too long can get on your nerves, and listening to them in public is an even bigger problem. Also, sometimes responding to audio content involves listening to the message again because the content is not readily available. That's why WhatsApp now offers an etiquette guide for the best voice message.
Voice messaging gets new features – and etiquette for recording
To make it easier to send and also listen to voice messages on WhatsApp, the app launched a number of innovations in 2022. This means that users can now also listen to voice messages outside of the respective chat. In addition, it is now possible to pause when recording and when listening to messages – previously users had to start over and over again. Also new is the functionality to listen to the draft playback again before sending it. The so-called waveform visualization ensures that listeners can find specific parts of the audio message more quickly.
For many, one of the most important innovations is the ability to play voice messages at different speeds – say 1.5 times or twice as fast.
But to ensure that the voice message is as pleasant as possible for the recipient despite these many options, you can also pay attention to some rules. WhatsApp has put together the official top tips on how to send voice messages like a pro – while sticking to some voice message etiquette.
A Quick Glimpse of WhatsApp Voice Message Etiquette
It's not a podcast: Keep it short and limit the message to a minute or less. If the idea is too long for a message but too short for a call, a voice message is ideal. And if you get a very long voice message, you can play it back at 1.5x or 2x speed.
little by little: If one minute isn't really enough, consider breaking your letter into shorter parts and sending them separately. This way, recipients can listen to them all at once or listen to them piece by piece.
quietly: Recording voice messages on a busy street or in the middle of a party isn't exactly fun for recipients – find a quiet place to record.
Less is more: Pay attention to the number of questions you ask in one voice message so that the recipient does not forget half of them when answering.
Return the favor: If you receive a voicemail, try to resend it. A two-way conversation is much better than yelling in one direction.
Speed ​​is everything: Reply to voice messages in a timely manner so that the efforts of the recipients are not lost. If you are really in a hurry, you can also send a voice message on the go. Simply press and hold the microphone icon and swipe up to freeze the recording. When finished, click Submit.
Of course, you don't have to follow all of these tips. Responding to voice messages via text is also fine, and if it takes longer to respond to a voice message and your contact can appreciate it, that's definitely not a problem either. However, these six points provide a good starting point for better integrating voice messages into your daily communications on WhatsApp. Besides the tools that the app already offers for voice messages, this channel can be used efficiently and creatively for the exchange.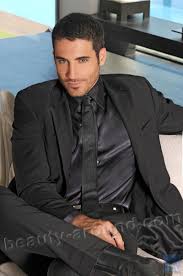 "Certified tv guru. Reader. Professional writer. Avid introvert. Extreme pop culture buff."