Weidmüller is expanding its Klippon Connect terminal block to the AS Series with Snap In technology. This allows for quick, tool-less connection of flexible wires without terminal sleeves.
With the snap, the connectors are simply inserted into the connection point, at which point the mechanism closes audibly. According to the service provider, the additional technology ensures a permanently secure and reliable connection – even with increasingly automated wiring operations. AS terminal blocks are compatible with the Klippon Connect A series.
The additive connection belongs to the category of time-saving communication technology and, according to Weidmüller, is currently one of the fastest. The terminal blocks are supplied with a tension spring so that the stripped conductor can easily be inserted into the end point without any additional preparation. Connection to the connector to be connected is made at the terminal point by a clearly audible "click". The triggered end point is also visually indicated by the lift of the thruster.
By operating the impulse, the conductor can be released again at any time and the wire terminal point can be pre-tightened. Once the connector is properly inserted and deep enough into the connection point, the end point is reliably operated in operation. The reliable contact of the connector ensures a vibration-resistant, gas-resistant and stable connection for a long time. In addition to the audible "click", there is an increase in signals that the connection was made safely. Thanks to the pre-tensioned anchor point technology, the flexible connectors can be connected directly without a ring; No tool is required for this.
The AS series is suitable for robot-assisted assembly. Auto assembly is given as with the standard A series. The AS series open end point also enables direct robot-assisted connection. Users can use standard accessories and A series labeling system.
When developing the AS series, Weidmüller focused on the conductor cross-sectional range of 2.5 mm2. The additional contact of the terminals is designed to achieve a maximum clamping range of 0.5 to 2.5 mm2. Additional characteristics are: rated voltage 800 V and rated current of 24 A. Terminal blocks are cut on the TS 35 mounting rail.
---
You may also be interested in
Related Articles
Weidmüller Interface GmbH & Co.KG
SP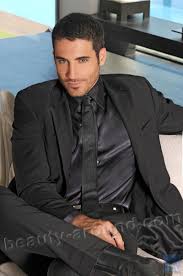 "Certified tv guru. Reader. Professional writer. Avid introvert. Extreme pop culture buff."