Last year provided a fun learning experience for HR managers: "They passed their first test with flying colors…even if the real work was just beginning," warns Yves van Dormy, global human capital leader at Deloitte.
For more than 20 years, Yves van Dormy has worked to teach companies how to deal with change. As co-author of the Deloitte study human capital trends, takes the pulse of more than 6000 HR managers. Our studies show that they have been successful in protecting their employees over the past year. In record time, work-from-home measures were introduced, and offices and other production areas were set up in such a way that a sufficient distance could be maintained.
Workers are willing to accept wage cuts provided that their action makes sense.

A newsletter you're proud of, even if it's just a first step. "Everyone agrees you can't go back but the current way of working isn't perfect either. I see a lot of managers going in circles instead of making decisions. They focus on less important topics, like the number of days their employees will be working remotely now. Nothing exciting. Extremely! "
Technology makes work more visible
The real question, according to Yves van Dormy, is to give meaning to the work. "We see employees question themselves as well as their employers. Our research shows that workers are willing to take a pay cut as long as their work makes sense. Fortunately, technology can help us do some of the most tedious and repetitive tasks, so that workers can focus on a job where they can make a real impact. ".
Can a digital number be human?

In a series of roundtables, we find the gap between technology and different aspects of the business world.
On the occasion of the first roundtable, Susanna Bandos (Akteris), Carol Delava (Carrefour), Henri Gillard (Teromo Europe) and Cedric Caudlier (Mountain View) discuss the relationship between human resources and technology. How do you improve productivity? What technologies are really helpful and help HR improve? What about the dark sides of technology?
Watch the full discussion
The debate over skills rages
Ken Waters, Partner at Deloitte, agrees: "We have a unique opportunity to fundamentally rethink HR. Gone are the days when HR managers only paid salaries and had to report to the CFO. Often, they get A seat on the board of directors. Today HR more business thinking And it's strategically important: people with the right skills make your business flexible and forward-looking. The employees themselves are frankly wondering about their next step in the company."
Technology helps employees find their way
"We help connect these two pieces of information," says Ken Waters. "Technology allows us to automatically know what skills employees have and are required for certain jobs. If you want to change roles within a company, for example, you can check out the skills you need to learn or develop. Finally, technology gives employers the opportunity to compare themselves more easily with Other companies. In the knowledge economy, the skills gap is the biggest challenge. We noticed that we weren't bad at all in Belgium, but we were far behind abroad."
The new way of working not only requires different skills: workers must learn to recognize new technologies. "We can certainly say that people provide added value – we still have to get started," warns Ken Waters. "This is Deloitte's added value: We provide digital solutions and have the expertise to deploy these changes at a human level."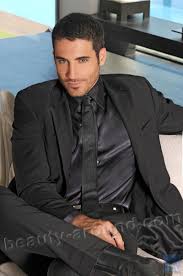 "Certified tv guru. Reader. Professional writer. Avid introvert. Extreme pop culture buff."