Mobile operator Vodafone wants to bridge the dead spots in the Unna region and move forward with the expansion of mobile technology. Real-time mobile browsing should be possible in the future.
Vodafone is leading 5G+ expansion in the Unna region and thus also directly in Werne. Here, in Lünen, Unna and Bönen, the company operated the first mobile radio stations using the new technology. This is the next expansion step for the mobile network in the region.
By mid-2023, Vodafone will implement a total of 25 other mobile building projects in the region to close dead spots, enhance the existing network and also bring 5G+ to the region. Mobile data traffic in the region is currently growing at around 28 percent annually. "People are browsing the mobile internet more and more – for example to use social media, watch videos in HD quality, follow cultural and sporting events (eg Bundesliga and Champions League) in live broadcasts or use news portals from to inform newspapers and other media" Vodafone says.
The goal is to further enhance the existing LTE network and, if possible, connect the entire population to the 5G and 5G+ network by 2025. Vodafone will initially use the existing mobile infrastructure to a large extent and, where possible, will place its 5G and 5G antennas in operation at 111 telecom sites Mobile phone located in the area. "Existing cellular base stations are therefore gradually being developed by installing additional 5G and 5G+ technology there – for example on masts, watchtowers, church towers, and on the roofs of city halls, office buildings and apartment buildings," she says.
Another 14 5G construction projects are scheduled to follow by mid-2023
This will happen station after station over the next few years. Currently, 50 sites in the region are already 5G-equipped – and the first sites already have 5G+. 14 additional 5G projects will be implemented in the region by mid-2023 – including new 5G stations in Kamen, Werne, Holzwickede (2), Schwerte (2), Selm, Unna (2), Fröndenberg/Ruhr (3) and Lünen and Bergkamen and, for the first time, 5G + stations for Lünen, Werne, Unna and Bönen. In parallel with the development of the 5G network and the 5G + network, Vodafone is also working to expand the existing mobile network in the region. 99.9 percent of the population is currently connected to the Vodafone mobile network. The municipalities of Kamen, Werne, Holzwickede (2), Schwerte, Selm, Unna, Fröndenberg / Ruhr (2) and Bergkamen (2) will benefit from this.
5G is a mobile broadband technology with higher data transfer speeds. With 5G+ you will arrive in real time in the right perspective. This is what makes networked vehicles possible, for example. "Because only real-time information allows for a world without traffic lights, traffic jams and traffic deaths. The same applies to telemedicine."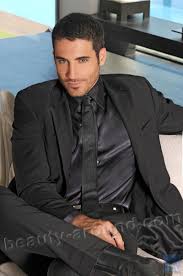 "Certified tv guru. Reader. Professional writer. Avid introvert. Extreme pop culture buff."