PCAP touch screens were created as an input system by smartphones and tablets. The functionality of this multi-touch technology has also proven itself in industrial and medical applications.
HMI solution with virtual buttons (Photo: Shorter)
In principle, hardware HMI input systems are used in conjunction with displays in a variety of applications. Ease of use for direct entry of recurring commands is enhanced by "virtual keys". With resistive touch panels, this can be done with a stretch from the sensor field or via additional membrane switches in the edge area of ​​the touch screen. With PCAP touch sensors behind an enclosed surface (glass/plastic), these buttons are positioned as preset control buttons in the extended edge area of ​​the PCAP touch screen. The active area of ​​the touch screen is extended by the area of ​​these keys. In this additional sensing area outside the active area of ​​the screen, these keys are selected by software and programmed with real key commands. Assessment is done using the PCAP touch screen controller via a single interface.
Virtual Key Applications
One of the first applications of virtual buttons was in aircraft entertainment systems. In addition to the interactive touch screen, virtual buttons are used for static control options such as for example B. Volume or brightness control of the screen used. Virtual switches are also used in HMIs for industrial and medical applications. These keys are typed and designed by screen or digital printing and can be implemented in different colors with text or as a symbol and in combination with LED backlighting.
Benefits of virtual keys
With virtual keys, direct entry of preset commands is achieved without visual menu navigation across the screen. This allows quick and direct entry of specific and recurring commands. The user interface, menu navigation and on-screen visualization are simplified and more intuitive for the user. Implementing virtual keys is very simple at the software level. The keys can be programmed as real keyboard codes. Usually the interface choice is USB, but I'm also possible2C for Embedded Solutions.
The possibilities and variations of virtual switches in terms of shape, size, typography, function and illumination are extensive and allow the HMI to be customized by application. The PCAP sensor is integrated with the extended sensing area of ​​the virtual switches behind an enclosed glass surface with no dirty edges. In terms of water resistance, EMC compatibility and glove usability, the function is the same
From the PCAP console.
Development and production of virtual keys
To incorporate virtual switches next to the active viewing area, the PCAP sensor area is enlarged and key areas defined in this area are programmed with the required commands. No additional hardware is required to expand with virtual keys. The area and number of virtual keys and commands to be sent is determined by the software tool. Adjustments can be made at any time.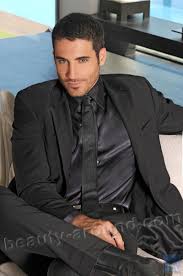 "Certified tv guru. Reader. Professional writer. Avid introvert. Extreme pop culture buff."