Saturday, January 15, 2022
"Very indifferent"
Millions of PCs run on outdated Windows
Microsoft will no longer support individual users of version 7 and below, and security breaks will no longer be closed. Nevertheless, more than three million users in Germany still use outdated systems. Security experts strongly recommend upgrading.
In Germany, there are more than three million PCs running outdated and insecure versions of the Microsoft Windows operating system. This is the result of a study conducted by security company EZ. Most insecure systems, or 2.7 million devices, run Windows 7. Unsecured systems include outdated versions of Windows Vista, Windows XP, and Windows 8, which together are found on more than 450,000 computers.
Support for Windows 8.1, currently used on 1.3 million PCs in Germany, will also expire in a year. Approximately 44 million users of Windows 10 are on the secure side.
"The use of outdated software is very negligent," said Thorston Arbanski, Eset security expert. For individual users and especially companies, using outdated computer software can be costly in the event of damage. "One vulnerability, for example, in an operating system that is no longer supported, is sufficient for attackers to permanently access the victim's computer by stepping on the door."
At the same time, Arbansky pointed to a positive trend. Many private users have been updating their computers using the last year. "Compared to year after year, there are about two million fewer unsecured Windows computers online in Germany." Looking to the future is also positive. "The usage of Windows 8.1 is declining, and horror shows like the end of support for XP or 7 will not happen in 2023."
Hundreds of sensitization effects are known
Ignoring the decision to support Windows 7 and other outdated versions of Windows not only puts companies and government agencies at greater risk, but also facilitates cyber attacks. According to experts, anyone who ignores the updates is violating the European Public Data Protection Regulation (GDPR). The EU mandate requires that the "state of the art" be taken into account when processing and using personal data.
Windows 7 was released ten years ago on October 22, 2009 as the successor to the failed Windows Vista and was used by PC manufacturers until 2014. Successor Windows 8 also had initial issues and could not convince many users. So, many companies in particular have been loyal to Windows 7 since 2014. Among Microsoft operating systems, Windows 7 is generally considered mature and secure.
However, after the official support of the American software company came to an end, several security breaks were discovered that were no longer closed. By 2020, the number of officially registered issues had risen to 388. Last year, the CVE system, which is used to monitor security vulnerabilities and other vulnerabilities in computer systems, registered 253 cases.
After all, companies and organizations can still buy paid updates from Microsoft. Private users, on the other hand, do not have access to security updates. For example, security experts warn that this could have dangerous consequences for online banking.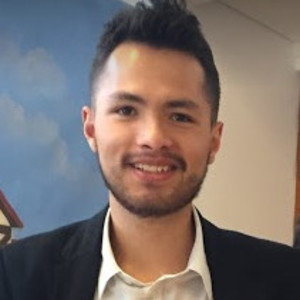 "Travel maven. Beer expert. Subtly charming alcohol fan. Internet junkie. Avid bacon scholar."