Posted Jul 9, 2021 at 6:03am
U'Wine is on the rise. The Bordeaux startup continues to bring digital tools to the wine world to make inventory management and tasting easier. The latest discovery: the connected bottle. Or, more precisely, the digital chip affixed to it. While many apps have previously offered bottle management based on recognition of labels captured in photos, U'Wine pushes the cap slightly forward… and uses smartphone NFC technology to attach the bottle in a few seconds to its content. Here, then, around the neck, is a small additional label a few millimeters that includes a slide or "tag", i.e. a bracket for the wine identity card. It is easily monitored by smartphone, then through the home app, where we find the old piece in question, but also the history of the estate, its peculiarities and the types of grapes used.
The main concern lies in the ease of inventory management: for each new tasting, all you have to do is bring your smartphone to the bottle to indicate consumption, and thus be aware of the wines still available in your home basement. With the ability, via the app's 'concierge', to place replacement orders with a single click, while the U'Wine servers, upstream, are informed of a possible future arrangement. In addition, the app makes it possible to make investments and manage wine products remotely – in U'Wine cellars, which will sell your valuable bottles on your behalf to individuals. Finally, for wines that do not come from the partner properties of the startup, it is entirely possible to order blank "tags", which must be matched by entering the information manually to then benefit from the same management services. Inventory.
How ? The tag is included in the purchase of wine, or sold in sets, at €75 for 150 cards.
NFC everywhere
You don't have to own a high-end smartphone to take advantage of this service – NFC (Near Field Communication) is on almost all smartphones less than 5 years old.
futures contract developments
In development, among other things, notifications will inform owners that their aging wine is ripening and is ideal for consumption. Application updates are free to download.
data to advise
The data collected by U'Wine is primarily intended to find out the owners' consumption and tastes (according to the notes they leave after tastings) and to provide sound advice for future orders – without invasive advertising according to its founder, Thomas Hébrard.
1% Grand Crus
U'Wine is both a merchant and a hunter of flavors, and the startup born in 2015 offers its customers exceptional products from all over the world, in the "1%" section of its store.
suits
For investors, but not only, U'Wine concierge is a support service for the creation of a vault, according to the tastes, aspirations or … portfolio of each.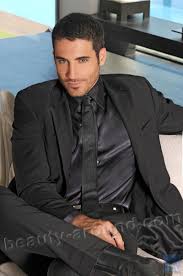 "Certified tv guru. Reader. Professional writer. Avid introvert. Extreme pop culture buff."