On the occasion of the fourth final of the League of Nations, PUMA has just introduced a new textile technology called ULTRAWEAVE.
It may sound trivial, but with the launch of ULTRAWEAVE technology, PUMA has just launched the 2022 World Cup since in general new jersey technologies are introduced in anticipation of major international competitions. With this new technology, the German brand is giving its jerseys a boost and furthering its mission to be the fastest sports brand.
ULTRAWEAVE, lightness at the service of footballers
Developed based on testimonials from PUMA athletes who have ordered light and fast jerseys, ULTRAWEAVE technology reduces the weight of the brand's jerseys by 45%.
It is designed with a lightweight fabric made by a high precision weaving process. The structure of the material is structured and stretched in all four directions, reducing weight and friction. It's made to move and last. In fact, the fabric has been carefully selected to create a lightweight jersey without compromising durability.
"When we talk about ULTRAWEAVE, we are talking about agility, acceleration and efficiency. It is about being faster, stronger and smoother, from the court to the gym to the running track."
If we go into the details, the ULTRAWEAVE technology also features a new simple two-panel construction with taped seams. In search of comfort, freedom and lightness, the seams are frequently reworked by manufacturers and reduced in number again to respond to this problem.
New technology for streaming on PUMA shirts
For durability, PUMA has chosen four-way ripstop fabric, which remains resistant while enhancing movement in all conditions. This ripstop fabric also helps lighten the jersey to achieve a total base frame weight of just 72 grams.
In addition to the new design, PUMA also introduces new flow technology that is lighter and more breathable to allow for maximum customization without adding a lot of extra weight.
"Sports at the highest level are defined by marginal gains Puma tells us. In this sense, brand innovations are constantly pushing the boundaries of product performance and design. This shirt is the ultimate innovation in performance apparel. The more you wear, the slower you get. When the game begins, every gram counts and no one wants a heavy shirt or baggy fabrics. This is the reason for the development of ULTRAWEAVE.
The technology will be introduced today only on the Italian national team shirts for the time being and will be worn for the first time on the occasion of the Nations League semi-final between Squadra Azzura and Spain. ULTRAWEAVE will then be launched from Summer 2022 on the occasion of the 2022-2023 shirts release.
Product is available in men's and women's performance designs for sale exclusively through PUMA's premium performance partners.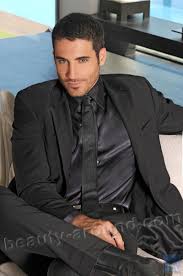 "Certified tv guru. Reader. Professional writer. Avid introvert. Extreme pop culture buff."