Today, in the run-up to the Game Developers Conference (GDC), Ubisoft announced Ubisoft Scalar, a new cloud-based technology for game development. Ubisoft Scalar unlocks the power and flexibility of cloud computing for Ubisoft Game Engines – the software used to create games – reducing dependence on gamers' hardware and opening new possibilities in video game development as well as providing gaming experiences.
Led by Ubisoft Stockholm and in collaboration with Ubisoft Studios in Malmö (Ubisoft Massive), Helsinki (Ubisoft Redlynx), Bucharest and Kiev, the Ubisoft Scalar team aims to create a new game development architecture focused on creating optimal game designs and experiences rather than working alongside traditional production constraints.
As a cutting-edge, cross-platform technology, Ubisoft Scalar offers developers and gamers the complete freedom and benefits of a cloud-based experience to build the games of tomorrow.
Unprecedented scalability, flexibility and creative freedom for developers
Ubisoft Scalar is based on a microservices architecture that independently transfers every component and system of traditional game engines to the cloud (artificial intelligence, sound, physics…). This is moving from today's closed single processor systems to a decentralized model that includes an unlimited number of computers. So games that use this technology can use almost infinite computing power to overcome previous limitations in all aspects, so that it is possible to create huge virtual worlds that reach very realistic environments and simulations.
With scalability as a major design option, one of the main advantages of Ubisoft Scalar lies in its on-demand philosophy. Technology dynamically starts and stops services that are optimized based on player and developer activities to use only the computing power actually needed in real time. This improvement also includes extensive computational tasks that are cached and distributed globally so that what has already been computed does not need to be recomputed. Additionally, the flexibility of cloud computing allows development teams to update and improve the service without affecting others, or even add new game features without disrupting game sessions. This means that there are no patches to download and no downtime for players.
"This is an important moment in our careers as game developers. We feel the same inspiration and freedom that we felt when we started using our home computers as teenagers – feeling that you can do anything by harnessing the power of the cloud for the first time fully in the game."
Christian Holmqvist, Technical Director at Ubisoft Stockholm
Boundless, dynamic and continuous worlds for players
Ubisoft Scalar breaks down barriers between creativity and technology, allowing developers to focus entirely on game design to deliver radically new player experiences. With multi-platform and scalable systems, millions of people can gather in one common virtual environment to play new types of games and create massive collaborative gaming experiences. With cloud-accelerated systems, game worlds also reach a new level of persistence, where users' actions can have an immediate and lasting impact on their surroundings, opening up new possibilities for gameplay.
Ubisoft Scalar will be gradually made available to all Ubisoft studios whose future projects require cloud capabilities. The origin of this groundbreaking technology is Ubisoft Stockholm. They are actively working on a new IP. This harnesses its full potential to deliver a gaming experience on an unprecedented scale. More information about this project will be announced at a later time.
Ubisoft Scalar is a core technology that grew out of the newly formed Production Technology Division. It is a cross-sectional group of more than 500 technology professionals dedicated to creating the best tools and technologies to help Ubisoft development teams achieve their visions.
"Ubisoft builds on 35 years of continuous investment in research and development and proprietary technologies, because technological independence is a key differentiating factor. Ubisoft Scalar reflects this spirit, expanding both our creativity and our unique co-development model with seamless new possibilities for collaboration on a global scale. It is a step into forward and an exciting milestone for the gaming community."
Guillemette Picard, Ubisoft Vice President of Production Technology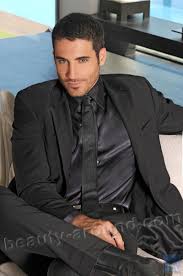 "Certified tv guru. Reader. Professional writer. Avid introvert. Extreme pop culture buff."