I have just returned from a several week stay in Europe. I'm from the UK, and since Brexit, traveling in the EU has become more and more complicated. But as the coronavirus variables continue to make their way across the world, so have the levels of complications, bureaucracy and uncertainty from travel.
I have found that properly installing and configuring my tech hardware is invaluable in making things easy, smooth and stress-free. The following is based on my experience and will of course vary from country to country, and even from day to day, but I believe these tips will help you make your trip – professional or personal – much less stressful.
1. Your smartphone is vital
If you think a smartphone is vital, wait until you travel to really realize it. Whether it's keeping up with regulatory changes, showing vaccination certificates, or paying for purchases, your smartphone is a lifeline in a sea of ​​change and uncertainty.
The "I'm going for a walk and leave my phone behind" option no longer exists.
2. Keep your smartphone charged
With point 1 in mind, I realized I was draining my battery faster than usual. Previously, I mostly used my smartphone to take pictures, for example. But now I use it a lot, due to the number of times I have had to show a history of immunizations or various travel documents.
Bringing an extra small external battery (and charging cable) seems like a very good idea.
3. Masks make it difficult to unlock your smartphone
If you are one of those sane people who have long and complex passwords to secure their smartphone, you will start to hate everyday life very quickly. Fingerprint readers on Android devices make unlocking even more seamless, and for iPhone users, if you have an Apple Watch, you'll really appreciate the "Unlock with Apple Watch" feature, which works even when wearing a mask.
My life would have been rubbish every day without it, and I gained a whole new level of appreciation for my Apple Watch with this feature.
4. Take screenshots of basic documents
Instead of having to rummage through my emails to find my travel documents, I found it easier to take screenshots of those documents. This makes it easy to find them in an emergency. Plus, since what matters most often are the QR codes they contain, the screenshot allows you to easily zoom in on related items.
5. The speed of obtaining a certificate of vaccination
I made my own vaccination certificate, wallpaper and lock screen. It's much faster and more convenient than using Apple's Wallet app on your iPhone and Apple Watch.
Interestingly, and somewhat disconcerting, I found that a good portion of the QR code readers used to verify the vaccination certificate did not seem to work well with the Apple Wallet Certificate, but the screenshot was sufficient. I don't know exactly why.
For vaccination certificate or health permit, it is also possible to use the TousAntiCovid application.
6. Prepare for frustrations
Lots of frustrations. They range from QR codes that don't work to last minute changes in regulations.
this happens. Getting upset about it doesn't really help.
7. Be prepared when you need to print documents.
Yes, print stuff.
On several occasions, I have had to go to the store to print documents (who travels with a printer?). It's frustrating too, but you have to accept it.
source : ZDNet.com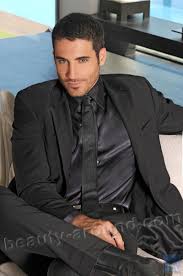 "Certified tv guru. Reader. Professional writer. Avid introvert. Extreme pop culture buff."