April 7, 2022 at 2:07 pm

Torc Robotics, an independent subsidiary of Daimler Truck, has opened a technology and software development center in Stuttgart. Torc is a leading developer of SAE Level 4 autonomous driving software for long-distance trucks. With this move, the newly founded Torc Europe GmbH opens up the talent pool of software and development engineers in one of Germany's leading automotive regions. The team in Stuttgart will support the continued development of the driving program for use in autonomous trucks in the USA.
Torc Europe GmbH is a 100 percent subsidiary of Torc. Their offices are located in the Untertürkheim district of Stuttgart, in the immediate vicinity of the current Daimler Truck development site and not far from the Daimler Truck headquarters in Leinfelden-Echterdingen. Torc Europe is now hiring software engineers, software engineers and data scientists in the areas of systems, security, validation and product development as a next step.
"Torc is working closely with Daimler Truck to improve the entire product, including the software, i.e. the 'virtual driver', sensors, computers and the redundant truck. The goal is to be the first company to bring a profitable and scalable product for autonomous trucks to the marketplace," As Torc founder and CEO Michael Fleming says. "Through our technology and software development center in Stuttgart, we use existing regional expertise in the areas of cars, trucks and software."
Torc and Daimler Truck are jointly pursuing the goal of developing autonomous trucks for long-distance transportation and putting them on the road within this decade. In 2019, Daimler Truck acquired a majority stake in Torc. This made Torc the first independent car company to enter into an integrated partnership with the truck manufacturer. Torc and Daimler Truck, with a strong presence in North America, are moving forward with development and testing in the United States. On the highways around the Torc Test Center in Albuquerque, New Mexico, multi-shift engines are currently running daily with independent Torc test trucks.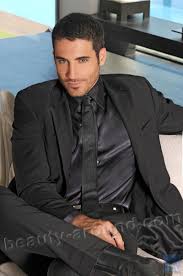 "Certified tv guru. Reader. Professional writer. Avid introvert. Extreme pop culture buff."