Italian publishing house Corriere della Sera has launched a new magazine dedicated to technology and innovation called "Login". For the first issue, Apple CEO Tim Cook did not contribute an open letter commenting on Apple's commitment to innovation, humanity, the environment, and more.
Tim Cook is currently seeing a time that will have a lasting impact on the future. In his opinion, technology will also play an important role.
"As the world recovers from the pandemic that has taken so many of us over the past two years, we have a unique opportunity to shape the future we want to live in. The choices we make today about how to rebuild the world and where to focus our resources will leave their mark for decades to come.

And while technology will undoubtedly have a profound impact on the future we are shaping, it is important to remember that technology is neither inherently good nor bad. Its impact will depend on the values ​​and intentions we put at the core of our innovations."
Cook also addressed Italian innovators directly in his open letter. He believes that technology can make the world a better place.
"We believe that everyone has the capacity to innovate if they have access to the right tools, especially in a vibrant country like Italy that is full of passion and creativity. And we want to help more and more people to use this potential. To this end, in collaboration with the University of Naples Federico II We created the Apple Developer Academy, which provides developers and aspiring entrepreneurs with the programming skills they need to bring their ideas to life."
In his message, Tim Cook also talked about several topics related to Apple that have surfaced in previous interviews. The CEO of Apple reports on data protection and privacy as a fundamental human right and an approach to and protection of climate change. The entire message can be found in Italian at Corriere della Sera website to look at her.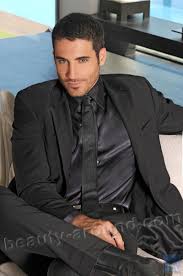 "Certified tv guru. Reader. Professional writer. Avid introvert. Extreme pop culture buff."