It's been ten years since Scream 4 hit theaters. Now begins the fifth part, which is again called simply "Scream". Will Ghostface Killer fans be happy with it? You can find out in the podcast…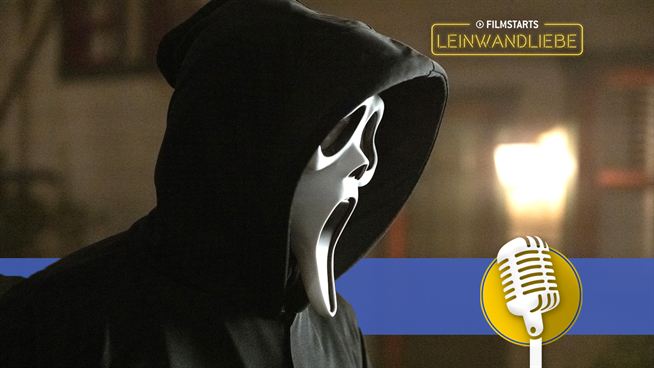 While canvas love presenter Sebastian didn't enjoy "The Scream" until much later, editor-in-chief Christophe and FILMSTARTS editor Pascal are true Ghostface ultras and count the classic Wes Craven horror among their all-time favorites. In "Scream 5," which is also called "Scream," he's now back in Woodsboro – and in another way also goes back to the roots of the cult franchise.
As it should be for the "Scream" part, guessing who the killer is is, of course, essential for your viewing pleasure. This is why the first half of our podcast is spoiler-free, only after warning we go into more detail, which of course we don't want to do at this point. Suffice it to say: anyone with a heart for "Scream" will get their money back with the new movie.
SPOTIFY LOVE SCREEN SUPPORT
You can not only listen to the current issue of love of the big screen here in the player, but you can also listen more easily on Spotify or any podcast app of your smartphone. There you also get access to over 170 current episodes – and new ones are added every week. If you don't want to miss any upcoming episodes of our podcast, it's best to subscribe to us on the app you are using.
If you like podcasts, please leave a rating and review on Apple Podcasts and subscribe to us on Spotify – we'd love to get your star rating there too. Thank you very much for the many ratings and great reviews you have already given us. You can always contact [email protected], especially for questions and criticism. We always respond and are happy to help.

"Travel maven. Beer expert. Subtly charming alcohol fan. Internet junkie. Avid bacon scholar."