Homepage
Sweetened
Bad Tools
Bad Tools
Set to become the site of a forward-looking company with a link to the university: the investor has now presented his plans for a "technology campus" in Bad Tolz.
Bad Tools – The first concrete step has been taken: with a commitment of €6.9 million in seed funding from the state, the university site "Tizio" has been created in Bad Tölz. However, the branch office of the Munich University of Applied Sciences will only be one component of the planned "technology campus" at B 13. Project developer Hannspeter Schubert has now announced details of the plans. As a result, three buildings were planned in which a number of innovative companies would find their homes. Construction of the first home is expected to begin later this year.
BadTools will become a site for artificial intelligence and robotics
The basic idea behind the 'Tech Campus in Bad Tolz': science and business must work closely together on the 25,000 square meter area south of Sitech. For the first tenant, "Tizio" ("Transportation and Innovation Center in Oberland"), Schubert and his company, Holzkirchen-based Technologie Park Tölz GmbH, will construct a building first. The city and region pay rent for the first five years, and thereafter – if the temporary assessment is positive – the State of the Free State. The university would like to focus on research in the topics of "Innovative Production and Recyclable Materials" and "Management and Tourism".
Explains Norbert Baumgartner, responsible for media work on Campus Tech. Artificial intelligence, additive manufacturing, robotics, and sustainable tourism are planned as focal areas. Existing technology companies may be considered, as well as newly established companies, start-ups or outsourced companies from the university sector.
'Technological Campus' Bad Tolz: three buildings with a floor area of ​​12,000 m²
In his words, investor Schubert places great importance on "a positive company culture and a value-based company ethic" when selecting his tenants. Baumgärtner explains that there are indeed parties involved when asked. However, concrete negotiations will not start until after the planning phase is completed.
The companies will be distributed over a total of 12,000 square meters of floor space in the three planned buildings. The number of businesses accommodated here depends on the amount of space the individual tenants require. In any case, "clean, zero-emissions production with production-related offices for research and development" is planned here, according to Baumgartner.
Shared lecture rooms and IT landscapes
In addition, the investor plans the "central service" buildings available to all businesses on the "campus": such as public and event areas, central workshops, lecture rooms, IT landscapes or catering options.
"We are well aware of the high value and location of the site," stresses Schubert. He promises to "ensure by a variety of measures that the site develops positively and becomes a real enrichment for the region." According to him, this includes innovative architecture as well as "generous outdoor and green spaces that optimally integrate the site into its surroundings." It is built to the environmental and climate friendly KfW 40 standard. The heat is supplied via a nearby biomass heating plant.
"Project of National Importance" in Bad Tolz
The investor is convinced that the "Technological Campus" will be "a powerful catalyst for the city of Bad Tolz and a technological network for the whole of Oberland and therefore a project of supraregional importance". "High-quality jobs will be created here" and "Urgently needed skilled and specialized workers in the area will be retained." Schubert expects that companies settling here "will not only benefit the region and employees from an economic and environmental point of view, but also from a social point of view, for example through an attractive combination of life and work."
By the way: everything from the region is now also available in our regular Bad Tölz newsletter.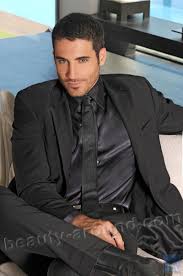 "Certified tv guru. Reader. Professional writer. Avid introvert. Extreme pop culture buff."