In the future, cars will drive autonomously, thanks to predictive maintenance, garages can fix potential engine problems before they happen, and thanks to networked tires, they can even monitor the condition of the tires. But in the event of a puncture in the tire, jacks and malfunction kits are required. Self-repairing tires can help in many cases. Michelin's Selfseal technology makes tires smarter and ensures that the tires themselves are repaired in the event of a puncture – while driving.
That self-sealing technology!
Despite their robust construction and durability, tires are not immune to punctures. A nail, screw, or small, sharp-edged piece of metal digs into the tire while driving, and the trip ends abruptly. Sometimes so suddenly that dangerous situations can arise. Tires that repair themselves the moment a puncture occurs can prevent such situations and make traffic safer.
Isn't it there? Yes there is! With the MICHELIN® Selfseal®, Michelin has developed technology for passenger cars, off-road vehicles, vans and vans that can seal any punctures in the tread instantly – the moment a puncture occurs. In combination with modern tire pressure monitoring systems and the trend towards networked tires using RFID technology, a system is being created that makes driving safer and more reliable. This is especially true of self-driving, because what could be better for the driver of a car in a self-driving mode than to fix the tire itself while driving with a screw that is screwed inside. The trip can continue safely and the tire can be checked by a tire specialist at a later time.
Self-sealing tires do not need to be changed prematurely after a puncture has occurred and can be used until the end of their life. This should be especially interesting for fleet operators and commercial vehicle use, because thanks to self-sealing technology, freight forwarders, parcel service providers or merchants can reduce vehicle breakdowns. This increases efficiency, saves resources, and makes it easier on the wallet.
"A slightly higher tire weight does not have any negative effects on the rolling behavior of Selfseal tires and therefore on the vehicle's driving characteristics. On the contrary, a higher mass on the tire tread ensures a smoother ride.Mark Birboms, Executive Vice President of Original Equipment Sales at Michelin
The hole is not a hole!
At the heart of the Michelin Selfseal Technology is a thin layer of a powerful natural rubber sealant. The layer, which is only a few millimeters thick, is applied to the inner part of the tread. If a bolt or bolt pierces the tire and sealant, the pressure inside the tire presses the sticky mass against the foreign object once it has penetrated. The air in the tire cannot escape and the tire pressure remains constant. Selfseal technology ensures that a hole in the tire is reliably sealed and repaired before it occurs. If the foreign body falls or is removed while driving continues, the sealant immediately "pushes" the tire and reliably closes it. Self-sealing tires seal approximately 90 percent of all holes for rivets and bolts on the tread up to 6 mm in diameter*.
Less weight, same performance, more space!
The integrated self-locking bar makes individual tires a little heavier, but overall, this technology saves overall weight, because vehicles with self-locking tires don't need a spare wheel or breakdown kit. And this has a positive effect on fuel consumption, because a conventional spare wheel in the trunk increases fuel consumption by up to 0.2 liters per 100 km.
"Slightly higher tire weight has no negative effects on the rolling behavior of Self Seal tires, and therefore on the vehicle's driving characteristics," says Mark Bierbaums, Executive Vice President of Original Equipment Sales at Michelin. "On the contrary, the higher mass on the tire tread ensures a smoother ride." Michelin tires were upgraded with self-sealing technology on a special assembly line in Bad Kreuznach. The sealing compound tape is inserted there by a high-precision process. Michelin offers self-sealing technology in popular summer and winter tires such as the MICHELIN Primacy 4 or MICHELIN Alpin 5.
The future of puncture protection – a reality today!
Selfseal technology also has advantages for car manufacturers: it not only offers customers more safety and convenience, but they no longer have to install a spare wheel well in their cars, and therefore is more flexible when planning new space and technology concepts. Many international car manufacturers are already equipping new cars with self-locking tires, and therefore rely on Michelin "Made in Germany" technology.
Selfseal technology is also finding its way into original equipment for self-driving vehicles: NAVYA, the maker of self-driving, driverless and electric shuttle buses, is using Michelin's puncture protection solution for the first time in a light truck with the MICHELIN Agilis CrossClimate Selfseal® tire. The future of puncture protection is already a reality today.
Of course that was far from that!
The tuningblog has countless other articles on the topic of stock cars and auto tuning. Do you want to see them all? Just click here and take a look around. However, we would also like to provide you with news regardless of tuning. In our category Tips, Products, Information and Company, we have published articles from car or accessory manufacturers, new tuning terms in a wiki or one of the other leaks. Here are excerpts from recent articles:
"tuningblog.eu" – on the topic of auto tuning and car design, we keep you up to date with our tuning magazine and offer you every day the latest tuning cars from all over the world. You better subscribe to our feed and you will be automatically notified as soon as there is something new about this post, and of course about all the other posts as well.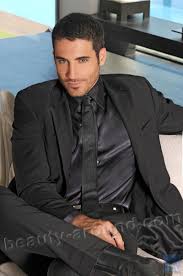 "Certified tv guru. Reader. Professional writer. Avid introvert. Extreme pop culture buff."