Update from December 17, 2021
According to current information, there will likely be no NFT content in Stalker 2: Heart of Chernobyl after all. This was announced by development studio GSC Game World a few days after "Metaverse" was announced on December 17 Via Twitter:
"Based on the feedback we have received, we have made the decision to disregard any NFT related content in Stalker 2. The interests of our fans and players are the team's top priority. We make this game for you, so that you can enjoy it – no matter what it costs. If it is important to you, They are ours, too."
---
Original article from December 16, 2021
The topic of NFTs and blockchain in video games has been gaining speed in recent times. Now GSC Game World wants you to try it too and has announced the "metaverse" of the first-person shooter game Stalker 2. This was done in collaboration with DMark Founded, it is a platform for trading NFTs and technologies to create the metaverse. Thus, players should get a chance to own the rights to unique items in Stalker 2.
Fans should already be able to sign up for "Item-Drops" this month. In January 2022, the first auction of the rights to recreate one's face via pictorial analogy on a Metahuman NPC will begin in the Stalker 2 metaverse. The following month, there will be a second item drop with "Genesis Packs". These items are not intended to affect the game in any way or have any benefit and will be tradable on the DMarket platform prior to the release of Stalker 2.
Single vs multiplayer and how metahuman works
in one Interview with Wccftech CEO of GSC Game World said about the NFT project in Stalker 2. Among other things, the question was whether blockchain technology could work not only in online games, but also in individual games like Stalker 2. There is an important difference between Stalker 2 and other multiplayer games, according to the CEO, is that as a player, you can be a complete character within the game. NFTs are OK in single-player titles as long as the show is fun and valuable, is optional, doesn't interfere with others' experience, and doesn't change gameplay. There are also plans to implement a multiplayer mode via a free patch after the release of Stalker 2.
Also interesting: Stalker 2: Cool new screenshots thanks to Unreal Engine 5
On the topic of metahuman, the CEO of GSC Game World explains: "The owner of a metahuman is entitled to be a Metahuman (NFT) to trade until a certain date before the game's official release. The right to become a metahome is tradable between users until the date of the final order."In principle, there are no additional restrictions on the trading of the associated NFT until the owner claims it within the game and undergoes the process of being scanned and appearing in the game as a non-playable character," the CEO said.
Stalker 2: Heart of Chernobyl will be released on April 28, 2022 for PC and Xbox Series X/S.
Advertising: Stalker 2: The Heart of Chernobyl Order now from Amazon
those: Wccftech




[PLUS] Upgrade for Age of Empires 4 and Battlefield 2042



PCGH Plus: As usual, the end of the year is a real fireworks for new high-profile games like Age of Empires 4 or Battlefield 2042. We review these particularly demanding games and make hardware recommendations. Article taken from PC Games Hardware 01/2022.
more …

Go to the article
Links marked with * are affiliate links. Affiliate links are not advertisements because we are independent in the research and selection of products offered. We receive a small commission on product sales, which we use to partially fund the site's free content.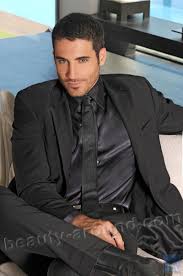 "Certified tv guru. Reader. Professional writer. Avid introvert. Extreme pop culture buff."