In recent years, fishing has gained popularity with a new generation of sonar devices called direct sonar technology. According to a statement from the canton of Obwalden, this technology is being used from boats and enables high-resolution, real-time echo sounder images of fish and bait. This allows larger fish to be baited and caught in a targeted manner. According to the current state of knowledge, large fish are population related and targeted fishing can weaken the fish population. Therefore, the spread of live sonar technology is problematic from a fish ecology perspective.
For this reason, the use of live sonar technology in Lake Sarnen has been banned at the request of the Cantonal Fisheries Commission. For the Lungerersee, where rainbow trout are mainly fished, and for the Wichelsee, where boats are not allowed, the ban was not up for discussion. For Lake Alpenach, the provisions of the Lake Lucerne Concordat fisheries apply, for which the responsible fisheries committee published a position paper a few weeks ago against the further spread of live sonar technology.
Night hunting regulations
In addition to the ban on live sonar technology in Lake Sarnen, provisions for night fishing have been amended. Hunting is strictly prohibited between March 1 and October 31 from 10 pm to 4 am and from November 1 to the end of February from 8 pm to 6 am. The previously applied exception to night fishing for burbot has been abolished. Alternatively, you can fish longer on Lake Sarnen than on publicly available beaches between March 1 and October 31, that is, from 4 am to midnight.
The new implementing regulations will come into force on January 1, 2023. (pd/mo)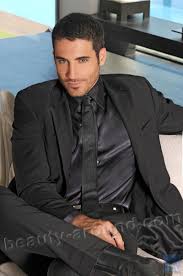 "Certified tv guru. Reader. Professional writer. Avid introvert. Extreme pop culture buff."