supercomputer
By Rainer Ackermann
The domestic capabilities of supercomputers are being expanded within the framework of German-Hungarian research and development cooperation.
To this end, the State Information Technology Development Agency (KIFU) signed a cooperation framework agreement with the German company ParTec AG, represented by the Directors, at the Ministry of Innovations and Technologies (ITM) on Thursday. Hugo Walther (left) and Bernard Froehuter (M.), and Jülich Research Center (FZJ), for director Thomas Liebert (second from left) I signed the documents. The signatories here are the Vice-Presidents of the Federation End Spaller (second from right) and the state agent in charge of ITM . digitization issues Caroli Palace Solymar.
The Undersecretary of the Ministry of Foreign Affairs stressed that the Germans are among the most important European players in the field of supercomputers. Lippert praised the experience of Hungarian specialists, on which he based his confidence in a successful cooperation. Froehuter spoke about the globally competitive HPC technology his company developed with FZJ. Thanks to its modular structure, this technology maintains its leadership in the solutions of Americans and Chinese. At KIFÜ, one hopes that thanks to the 20 petaflop supercomputer, researchers and entrepreneurs will not have to travel abroad to perform complex calculations. Hungary wants to build more and more on the knowledge gained from the data.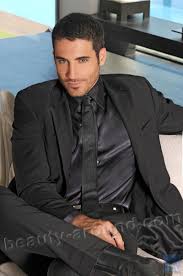 "Certified tv guru. Reader. Professional writer. Avid introvert. Extreme pop culture buff."