(Motorsport-Total.com) – The FIA ​​has partnered with artificial intelligence expert Arwen.ai to tackle the problem of online abuse in the motorsport community. This was announced by the World Automobile Association in a press release.
FIA works to curb online abuse
Zoom
"The partnership is an important part of a broader campaign that the FIA ​​will launch in the coming weeks. The FIA ​​has engaged in dialogue with social media platforms, governments and other sporting bodies and is committed to joint action." FIA statement.
"As part of this collaboration, Arwen.ai is implementing its own AI-powered content management platform to help the FIA ​​identify and reduce the growing volume of unwanted content on their social channels. A successful test has already been completed."
"A study on digital hate and toxic commentary in sport will also be conducted by FIA University. This will provide a platform for knowledge sharing, education and prevention."
FIA President: An "unacceptable level of bitterness" has been achieved
FIA President Mohamed bin Sulayem intends to provide more information on the issue after the Abu Dhabi Grand Prix and calls for direct penalties for online abuse, particularly comments targeting FIA volunteers, officials and competitors.
"As a governing body, we are sometimes criticized for the decisions we make when it comes to the enforcement of technical and sporting regulations," he says. "We respect people's right to express their opinions and encourage freedom of expression, but an increasing number of posts on social media have an unacceptable level of bitterness."
"Some of this was directed at FIA staff and volunteers. I will always stand up for staff, officials and volunteers. These people allow us to race in a safe and controlled environment. Without them there would be no racing."
Bin Sulayem: We have to fight the ugliness of sports
"We've also heard from the Formula 1 drivers in our recent driver briefings at the Grand Prix weekends," Slim continued. "They have expressed their concern about this issue and are committed to taking action. We call on the entire motorsports community to unite in this mission."
"Our campaign will build on the recent Drive It Out initiative. We must all come together to take action against abuse, harassment and hate speech. We must fight this blot on our sport. Arwen.ai's expertise will be an important part of this and social media operators have a role to play."
Mercedes has managed to reduce online hate by 70 percent using artificial intelligence
Arwen.ai is a company that uses artificial intelligence to help companies solve the problem of offensive and unwanted content on social media. Arwen has worked with the Mercedes, Red Bull and Alpine Formula 1 teams, as well as drivers such as George Russell.
With the Arwen.ai app, Mercedes has been able to reduce the number of spam comments on its social channels by 70 percent. This contributed to a safer and more inclusive online community, with 29.4 percent of followers feeling safe to comment – no longer deterred by offensive content.
---
Zoff with Sky from Verstappen: "Don't take it!"
Bad weather between Max Verstappen, Red Bull and Sky TV presenter: what sparked the dispute and how long the interview boycott should continue. More Formula 1 videos
Matt McGrory, CEO of Arwen.ai says: "As a company, Arwen.ai is committed to combating the growing problem of hate speech online. No company or its employees should be subjected to insults, whether personal or professional and with negative consequences."
"We look forward to supporting the FIA ​​in taking positive action by removing these posts on their social channels and not allowing toxicity to negatively affect the organization and the motorsport community as a whole. Personally, I am proud to expand our relationship with motorsport by partnering with the FIA."
The FIA ​​statement continues: "The FIA ​​will mobilize 244 motoring and sports organizations in 146 countries on five continents and encourage the media, teams, drivers and fans to take a stand. More details of the FIA ​​campaign to the FIA ​​President to announce the 2022 FIA race Formula 1 Abu Dhabi Grand Prix later this month."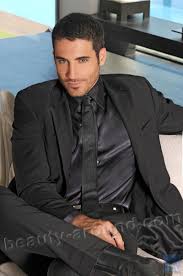 "Certified tv guru. Reader. Professional writer. Avid introvert. Extreme pop culture buff."