Posted by the editor on March 10, 2022 under press releases
With the newly established rescue unit. Green Radio Systems Company – FARM's portfolio of radio switching services and audio brands is now expanding to include technology.
Resp. It starts with an international team of 15 employees from the new FARM location in Hamburg. Lacey Malcho (41) He leads the unit as the "rescue chief". He will also be another Managing Director of FARM. He joined from REGIOCAST, where he has led the New Media Solutions division for the past five years and, as President and Architect, has developed one of the leading networked ecosystem offerings for radio stations, consisting of websites, applications, skills, dashboards, and object-oriented broadcast production technology.
Matthew Pfaff(44) General Manager of the Farm: "Lasse is one of Germany's leading minds when it comes to audio-focused technology products for radio companies and users. A large part of REGIOCAST's digital success depends on these networked ecosystems. So I am very pleased to work with him to make this topic bigger in the dedicated FARM unit and to have him on the Board as Managing Director to strengthen the management team at our FARM site in Hamburg. "
Lacey Malcho: "The story of user and usage growth in our technology suite is fast – at the same time, our customer circle is constantly growing. With registration. Let's create the right structural foundation for the next steps. 2022 will be a very exciting year for us, with many new and exciting technology developments across the group. The entire products and client base are growing again."
About the farm:
THE FARM ADVANCES IN UNITS WOW!, ON AIR PLAY, ARE YOU A FIT? and Resp. Highly specialized services for radio stations and audio brands that want to seize the opportunities of changing audio markets. Resp. is Germany's leading provider of digital ecosystems focused on audio for audio consumption (websites, apps, skills) and content production and management. Clients include Radio Classic, Radio FFN, Radio 7 and Radio Pop!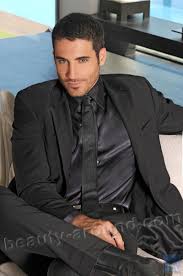 "Certified tv guru. Reader. Professional writer. Avid introvert. Extreme pop culture buff."