Eye Clinic in Dusseldorf


:

Martinus Hospital uses a new technology against cataracts
Düsseldorf Thanks to ultrasound-assisted laser technology, it is now possible for experts to perform important measurements painlessly and without contact. The new therapy device is also particularly accurate.
When the lens of the eye begins to appear, the quality of life rapidly deteriorates. Cataracts are progressing in an aging society, as they mostly affect people 60 years of age or older. This can also be seen in the number of treatments: with up to 800,000 operations, the treatment is one of the most common surgical interventions in Germany, according to the Professional Association of Ophthalmologists.
The eye clinic at St. Martinus Hospital is now breaking new ground. With a donation of €55,000 from the Society for the Promotion of Ophthalmology in Düsseldorf, a special treatment device now used in outpatient and inpatient operations was purchased: the IOL Master 700 from Zeiss. During the intervention, the cloudy lens of the eye is removed and replaced with an artificial lens. After a small incision of less than three millimeters is opened, the natural lens is cut and sucked using ultrasound energy. The thin capsule of the lens remains in the eye and then a single artificial lens is inserted into it.
Correct selection of the power of the artificial lens is crucial to the success of the operation. This is calculated individually for each eye according to its eyesight, so that the patient can ideally see well in the distance or near without the need for glasses. The calculation is carried out using special equations by measuring the curvature of the cornea, that is, the "anterior disc" of the eye, as well as the length of the eye. By recording these two values, it is possible to precisely adjust the power of the lens to the patient's needs.
This is where the new therapy device comes in: it performs these measurements painlessly and without contact in a single operation. Thanks to ultrasound-assisted laser technology, it is one of the most accurate measurement tools available for this purpose. Even with more difficult initial situations, such as dense lens opacity, opacity of the posterior surface of the lens or irregularities in the anterior and posterior surfaces of the cornea, more reliable measurement results can now be determined. Only a fraction of a millimeter can determine the correct or wrong lens power.
This demonstrates how acquisition benefits the patient. "The new IOL Master is already being used in the daily clinic and it is truly impossible to imagine the eye clinic at St. Martins Hospital without it," says Randolph Weider, MD, chief medical officer at Belker Hospital for the Anterior Segment of the Eye.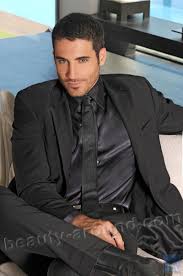 "Certified tv guru. Reader. Professional writer. Avid introvert. Extreme pop culture buff."