Written by Louisa McMahon on .
Page 1 of 2
Dear Applicants: Welcome to the CUPCAKE Academy entrance examination. You have 7 minutes to complete all of our requests. We wish you all the best and success.

ASMODEE has made Cupcake Academy available for us to review.
This does not affect our rating!
How is it played?
To prepare, all players receive five cupcake cases of different colors and sizes as well as three bowls of the same color. The cupcake molds are stacked one inside the other and turned upside down on the middle plate so that only the largest, the pink one, is visible. A common board and an hourglass are placed in the middle of the table.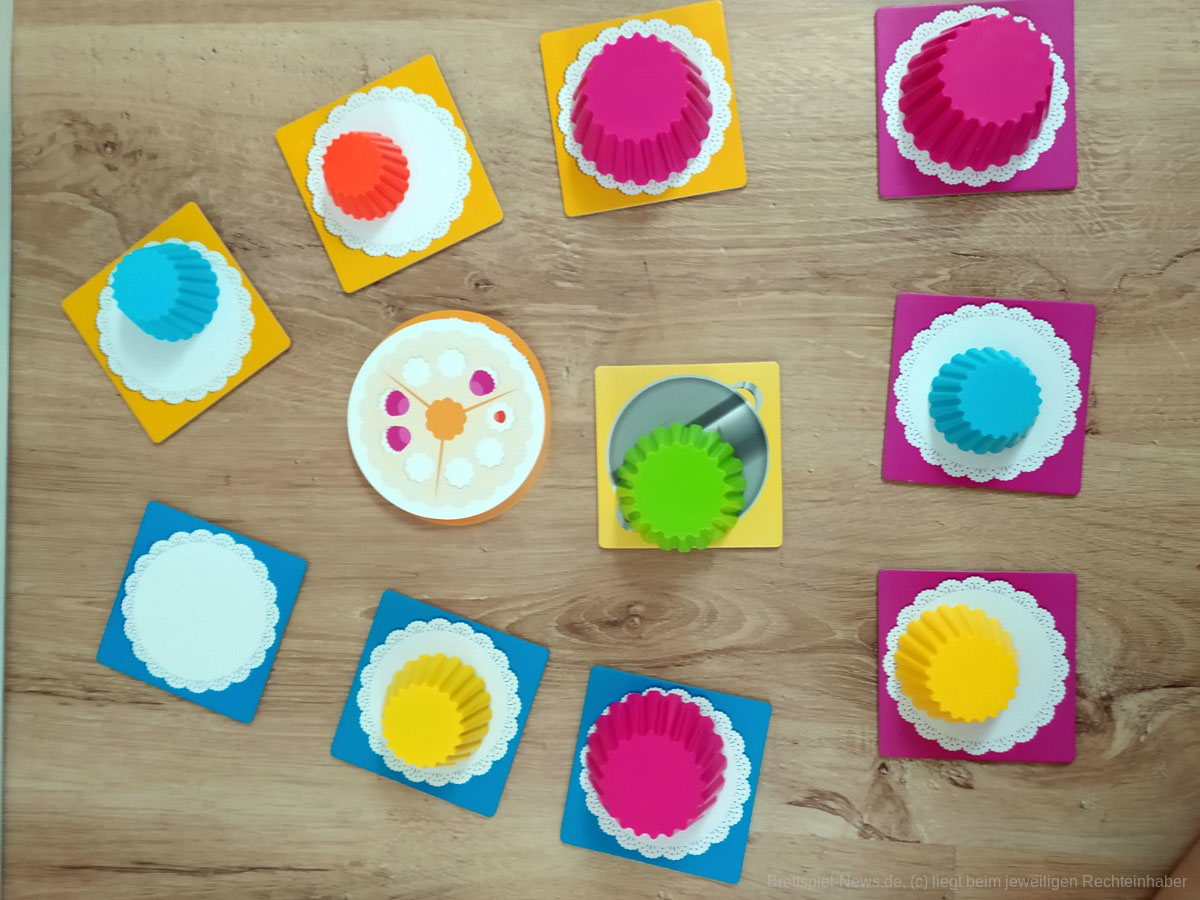 Then the order cards, corresponding to the number of times the game ends, are placed in the middle and the game can begin. The game ends with you working together to complete all the missions in the allotted time of 7 minutes. In order to fulfill the order, a certain shape must be visible on each board at the end of time. If the order is delivered, it must first be made clear which end of the game must meet the playing area. After that, the templates are transferred according to four established rules:
You can just animate your template;
You can only move the visible top shape;
You can just put a bigger one on a smaller one, but not one on top of the other, or a smaller one on a bigger one;
To exchange the molds with each other, the common board in the middle should be used.
Templates are transferred according to this scheme until the form on the order card is filled out. If the players can complete all the mission cards in time, they win the game.
Once CUPCAKE ACADEMY has mastered this version of the game well, there are other variants, for example, in which you are only allowed to use your weak hand or your game group is not allowed to talk to each other.
game material
The game design is very attractive and encourages curiosity to try it right away. The chest has a good sorting system so that the game material does not fly into the chest. The molds are made of plastic and can withstand many game nights. Dealing with templates alone is a bit tricky. The plates are made of thick cardboard and the order cards are made of thin cardboard. All in all, the game material is high quality and good.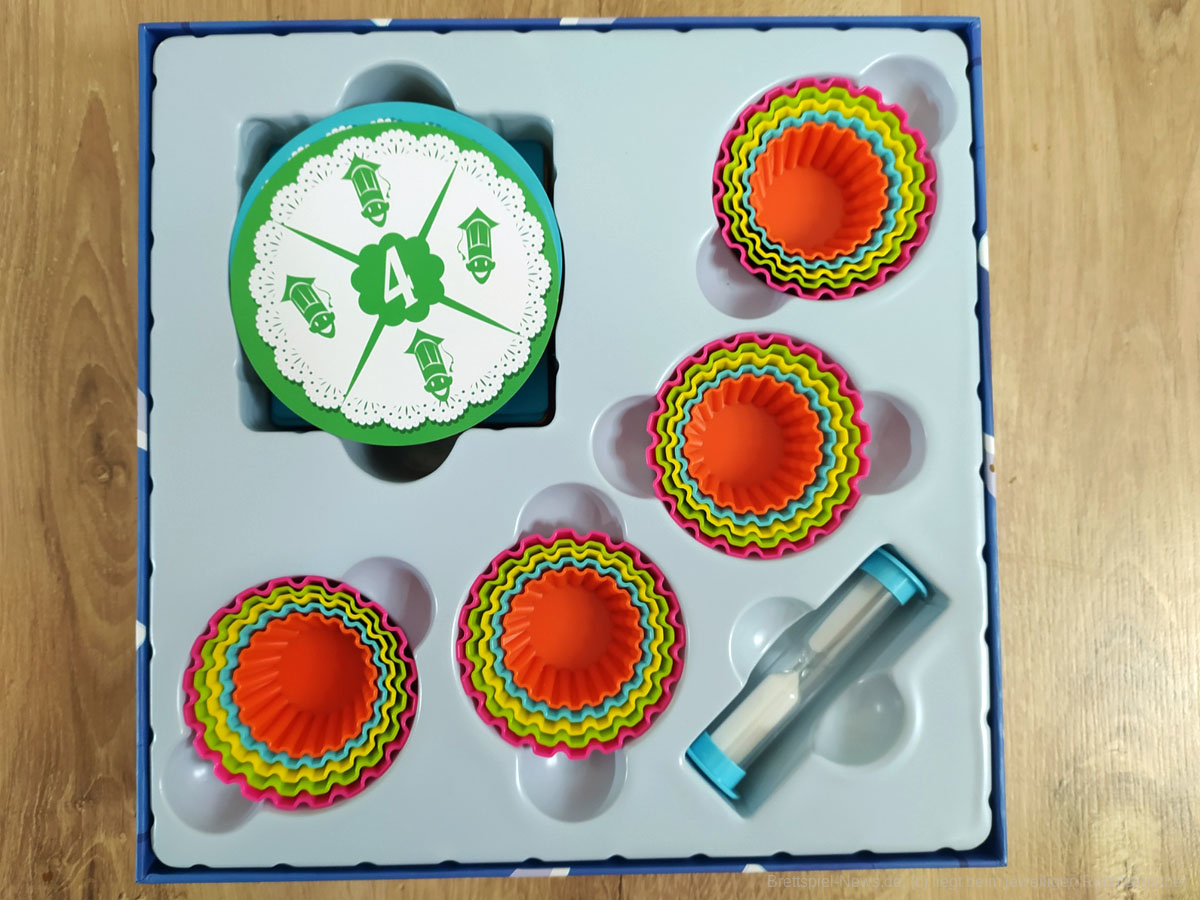 The instructions are short and concise, but sometimes questions about the movements appear. Even with the help of the instructions, some situations appeared in which it was not clear how to move the molds.
Tags: 2-4 people, placement game, 10 minutes, pattern formation, co-op

"Explorer. Communicator. Music geek. Web buff. Social media nerd. Food fanatic."