technology
The Ministry of Consumer Protection calls for clear rules for artificial intelligence
Artificial intelligence is now ubiquitous – which is why new questions arise in terms of consumer protection. What might this look like in the future?
The Federal Ministry of Consumer Protection has called for clear rules for the use of artificial intelligence (AI). Artificial intelligence is ubiquitous in people's daily lives – for example in credit checks, responsible State Secretary Christian Rohleder told Funke media group newspapers.
"But AI can also increase prejudice and discrimination." For example, consumers may be excluded from economic participation. To prevent this, Roleder added, AI systems must be "intelligently trained, continually evaluated and validated" before being used in the marketplace.
Yesterday, the German Ethics Council issued a statement in favor of strict restrictions on the use of AI. "The use of AI should enhance human achievement, not diminish it," said Alina Boeks, Chair of the Board. The German Ethics Council is an independent body in Germany that deals with ethical issues and challenges in the fields of science, medicine and healthcare.
dpa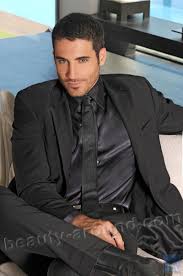 "Certified tv guru. Reader. Professional writer. Avid introvert. Extreme pop culture buff."