Flying has always fascinated him. Even as a student, he spent countless hours on a flight simulator. "Why don't you really fly yourself?" Andras Galfi thought back in 2012, while still a student at the Vienna University of Technology.
A tasting lesson at Vöslau Airport resulted in a ten-year flying career: a native of Baden could, among other things, show a private pilot's license, a commercial pilot's license and train as a flight instructor. "But I never wanted to be a commercial pilot. I was just interested in learning my way around as many cockpits as possible in order to make it safer." "The biggest driver is passion," he says. "When you fly, you literally broaden your horizons."
But not everyone shares Galf's passion for flying. In particular, turbulence at low altitudes — such as in takeoffs and landings or in small aircraft — discourages some people from boarding an airplane. Gálffy's startup wants to help them in the future.
The goal of his company Turbulence Solutions, founded in 2018: to make flights turbulence-free – but for this, turbulence must first be measured and controlled. And that's exactly what Gálffy and his team of six from Turbulence Solutions are doing. Normally, if a pilot wants to avoid turbulence in the atmosphere, he or she will take turns by avoiding bad weather areas over a large area. This costs kerosene and causes more carbon dioxide 2 previously. András Gálffy's style wants to avoid that. Turbulence should not be hovering, it should be compensated for.
For five years now, Gálffy has been working on technology he developed as part of his thesis at the Vienna University of Technology. During his bachelor's degree in electrical engineering and his diploma in control engineering, he brought his personal interest in aeronautics to research. This was very evident in his recent dissertations, he wrote his bachelor's thesis on the topic of flight simulation and his diploma thesis on flight control with the patent invention.
"I didn't have to think outside the box first, because I wasn't in the box, nor on the tip of my nose, but somewhere completely different." The different perspectives from his courses helped him learn about problem areas, says Gálffy.
On smart wings
So how does the technology called turbulence cancellation work? "You can compare it to noise cancellation in headphones. Turbulences that affect the system from the outside are generated in exactly the same way and cancel each other out," explains András Gálffy. The technology that could realize the dream of turbulence-free flight consists of two components.
"On the one hand, you have to learn about the disorder before it happens so you can compensate for it." This is done using sensors attached to the aircraft. "And on the other hand, you have to do something to counteract the vagaries of unrest," says Gálffy. This is made possible by intelligent wings and Direct Drive (Direct Lift Control). The side panels of the aircraft make oscillatory movements and thus dampen the vibrations of the aircraft. It's all about speed. "We didn't invent direct lift control, but for the first time it works the way it's supposed to."
Higher, further, less disturbed
"We are technologically advanced," Gálffy says of Turbulence Solutions. "We have a cognitive advantage of two to three years and we want to maintain that advantage."
The basic research for this was actually done in the 1970s. Since then, however, no further research has been conducted. "Maybe it's been a blind spot for a long time and it's been sealed with: It just doesn't work."
Several test flights have already shown that this can be done: the devastating effects of turbulence can be reduced by more than 80 percent with the use of new technology. The technology should eventually be used in all types of aircraft, in private aviation as well as in scheduled and charter aircraft.
"This is my life project," Galfi explains. The long-term vision: for his company to become a platform for unrest. Gyro Gearloose from Baden and his colleagues already have new ideas, such as wing metamorphosis, that is, wings that change shape.
Gálffy stayed with the Vienna University of Technology after completing his studies – as Project Manager for the TU Space Team. It is not only about space travel, but also about flying. The goal of the "Trans Austria" project is to have a hydrogen-powered aircraft fly autonomously across Austria. Thus, a solution to the future of green aviation is being actively sought. He has already inspired more than 15 aviation students.
After his many educational stations, another one is currently being added: Gálffy is training to become a flight instructor so that he can pass on his vast knowledge. He also recently taught at the Institute of Aeronautics at Joanum University of Applied Sciences. He is also active in Club Alpbach Niederösterreich and since the beginning of June 2022 has been part of the board of directors of Junge Industrie Niederösterreich. How do you juggle so many different projects?
"By a stable private life," this high-profile post answers. "Disturbance only happens at work." And when he's not flying, studying, or dancing, he spends his spare time hiking, sailing, and dancing. "Actually, everything in my life has to do with flying, whether it's over water or over a dance floor," he smiles.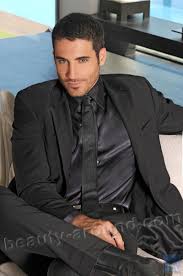 "Certified tv guru. Reader. Professional writer. Avid introvert. Extreme pop culture buff."