@bsdrouin (CC0 license) / pixabay.com
.
Consider buying one cheap cPanel license? The program, which is very easy to use, has many advanced functions that have been praised by IT professionals and especially beginners. Time4VPS, the host who created one of the best easy-to-manage solutions for virtual space, answers 5 frequently asked questions about cPanel.
1. What are the main advantages of the program?
If you are looking for easier website management, this intuitive interface will handle most of your daily challenges. From basic tasks to more complex solutions. Just a few noteworthy advantages:
• Automatic app installer
• Automated updates and backups
• Additional security tools (cPHulk, AutoSSL, etc.)
• Access to useful add-ons
• Add multiple fields
• Manage emails
• High compatibility (different browsers)
• Traffic analysis
• Easily traceable error logs
Basically, there is everything you need to create your perfect virtual environment. In a smooth and fun way. Time4VPS advises that it is recommended to purchase the license once you sign up for the hosting plan.
2. How can I keep my cPanel secure?
It is relatively easy to maintain software security. First of all, you should update your cPanel license regularly. This seems to be a given, but some operators tend to put off this small but important step. Regular updates ensure that you have the latest security features.
There are two more things – install a firewall and other reliable antivirus software. Not to mention reliable and stable passwords. By the way, experts advise to consider two-step verification programs.
3. How many websites can I host with one license?
The good news: With a single license, you can host multiple websites on your server. It is also possible to move it to different IP addresses and activate it. Of course it should be on the same system. Note that only one server can be licensed at a time.
4. What happens when the license expires?
One of the main concerns here is the activity of the site. Time4VPS reassures you – your website will continue to run as normal. The only thing affected when the license expires is the software itself, meaning that access to the interface is closed and you can no longer use the software to perform any actions on the website. Of course, you can't upgrade related systems either.
5. How do I activate the software?
The activation process is the best part – you don't literally have to do anything. To get the license, website administrators need to enter the IP address of the VPS. Once you purchase the license, the software will be activated automatically.
Then it's time to start setting up your virtual space. As mentioned earlier, the program has an automatic app installer which makes the task a lot easier.
To be honest, there are many reasons why you should come across the name cPanel while reading every other review. It's an affordable way to simplify managing your unique project.
Homepage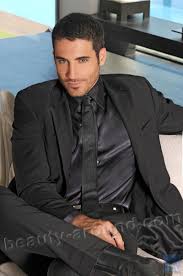 "Certified tv guru. Reader. Professional writer. Avid introvert. Extreme pop culture buff."