@viarami (CC0 license) / pixabay.com
Vehicle fleet is one of the most important parts of a company if it has regular outsourcing. All of these steps must be documented and managed. Nowadays there is also software for this, which can automate and facilitate various tasks.
As always, the amount to invest in the beginning is a large amount, but the numerous benefits compensate for it after a while.
The latest fleet management systems It is based on a telecommunications system and ensures that companies can drive more safely than ever before, climate neutral and efficient. All this while reducing the administrative workload.
What is fleet management?
Fleet management ensures that all types of company vehicles can be optimally managed and controlled in companies. Vehicles include everything from cars to vans and trucks. All vehicles in the company's fleet can be located and monitored around the clock. Employees are trained by the program and learn proactive leadership for optimal driving behavior.
Reports generated automatically at regular intervals give the fleet manager a quick overview of the entire fleet and its command status.
Fleet management brings these benefits
Increase driving safety
Security should be the top priority in every business. Increased speed plays a role in about 30% of all fatal accidents. With the help of professional fleet management software, the driver can receive real-time warnings and be notified of incorrect driving behavior. If they overlook the speed limit sign, they will quickly recognize it via the program.
Contribution to climate change
One of the goals of the fleet management program is to master the driving behavior of the driver. AI looks at the driver's driving style and corrects it as best it can. The braking behavior and speed optimization ensure a forward-looking driving style, reducing fuel consumption and CO2 emissions. The latter does not apply if the company has already switched to electric vehicles.
Increase customer satisfaction
Fleet management software enables the fleet manager to better manage reservations and appointments. As a result, there are much fewer failures and any plan changes are reported in real time. Customers are also automatically informed of all operations. Similar to package tracking. At the same time, the customer benefits from the optimal driving behavior of the driver. Expected dates and routes for the optimal route ensure that you arrive on time.
Homepage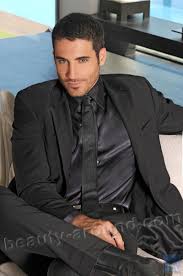 "Certified tv guru. Reader. Professional writer. Avid introvert. Extreme pop culture buff."