French writer Clelia Rinucci suggests with memory factory A beautiful love story against the background of a technological mirage. In this universe, everyone's memories can be digitally transformed and auctioned off with a new app. But can true love be experienced virtually?
In this world invented by Clélia Renucci, Gabriel, an enthusiastic and romantic radio programmer, falls madly in love with a spectator while attending the anniversary of a performance PhaedraIn 1942. Obsessed with this beautiful woman, he seeks in every way to discover his identity. He immerses himself more and more in the past. While traveling through the 1920s, he discovers that her name is Orien Devancier and that she is a famous cellist.
His brother is shocked to see him lose his life, busy finding Orian. So he introduces him to Rose, an actress who was born into a marginalized community in California and became the star of a Broadway musical. For Gabriel, that would be a revelation.
Clélia Renucci, in an interview, explained that the little notifications we constantly receive on our phones gave her the spark to write this novel. "Whether through the Photos app, via Facebook or via Instagram. All the apps on our phones allow us to share our memories all the time."
"Let's take their word for it!" she said to herself, "I don't have any skill in technology, so I couldn't do it, obviously, but I said to myself, I'm going to make it up as a novel."
"With all the applications that surround us and this constant sharing of life moments spent with our friends and relatives, moments of life lived by proxy via friends of friends, etc., we go far in the intimate knowledge of each one."
She added a technology that does not exist and may not exist at all, but it does indicate that the real and the virtual shape our existence today.
addiction issues
She also wanted to talk about addiction to social networks and video games. "These addictions make people live parallel lives. We are in the same state of mind and we have this addiction that we all have to manage. It was important to me to create a lot of characters, in contemporary life, between Gabriel who is totally addicted, and his brother Edward who doesn't understand Even the usefulness of such an app, or Sarah who buys memories while trying to get his father to find a piece of his memory."
On the other hand, Clelia Rinucci loves the musical and had a great time narrating Rose's journey. "I was born in the 80s on the West Coast, in San Francisco. I embarked on a long journey with Rose, within a community of artists who live only for fleeting days and who are at the origin of the creation of the Burning Man Festival, which takes place in September in the Nevada desert in the United States."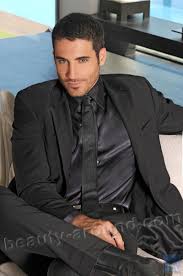 "Certified tv guru. Reader. Professional writer. Avid introvert. Extreme pop culture buff."