Qingdao, ChinaAnd the 30 July 2022 /PRNewswire/ – On July 27, Dr. Lan Lin, Chairman of Hisense Group Holdings Co., Ltd. And the Franco BobinacVice President, Hisense International Co., Ltd. To visit and meet with the FIFA President Gianni Infantino and executives at FIFA headquarters in Zurich. This was the first official meeting between Hisense and FIFA, as the two organizations exchanged detailed views on long-term cooperation and toured FIFA headquarters.
Technology for a better life, to experience the perfect tournament
Before the 2018 FIFA World Cup Russia™ kicks off, the world's first 100-inch dual-tone color 4K Introduced Hisense Laser TV L7. Today, Hisense has successfully won the recognition of FIFA and has once again installed 3 new laser TVs at FIFA Headquarters. Ahead of the FIFA World Cup Qatar 2022™, Hisense has created the world's first L9G Tri-Chroma Laser TV for FIFA Headquarters, thanks to the latest technology to create an even better viewing experience for the tournament. During the meetings, executives from both sides enjoyed an exciting tournament with the Hisense Laser TV L9G.
FIFA President Gianni Infantino Speaking at the Hisense Open House event, he said, "Hisense's engaging products and cutting-edge technologies will provide football fans with a great viewing experience. Through technological innovations, we will join forces to deliver fans an unforgettable FIFA World Cup."
Hisense Laser TV has not only been awarded with the FIFA award, but also by many consumers around the world. As a premium product from Hisense, Hisense Laser TV has been present at international events such as Harvard Chinese Forum and United Nations Day in China, and has made it a member of the royal family of the United Arab Emirates, where it has become one of the best consumer choices. from january As of June this year, sales of Hisense Laser TV in Australia, France, Canada and other overseas markets exceeded last year's annual sales.
Building a sustainable future through close cooperation
Hisense has focused on social responsibility and strives to make more contributions to sustainable global development. In line with FIFA's philosophy, Hisense also collaborates with the FIFA Foundation and is committed to philanthropy and sustainable development.
In the September 2022 Hisense will be participating in the FIFA Football for Schools event and will provide a fun educational workshop for South African children to give them more emotional support while raising global environmental awareness.
Hisense has always been committed to sports marketing and works closely with FIFA. Thanks to his position as a sponsor, Hisense's brand strength and awareness has greatly increased and its global business has been successfully expanded. in the year In 2022, Hisense ranked seventh in the KANTAR BrandZ™ Top 50 Global Chinese Brands list and ranked first in the Home Appliances category. Backed by a globally integrated research and development capability, Hisense has continuously launched technology products, helping Hisense's sales reach CNY 73.1 billion from January to May 2022.
At the FIFA World Cup Qatar 2022™, Hisense will work closely with FIFA to provide consumers around the world with an even better tournament experience.
picture – https://mma.prnewswire.com/media/1869005/image_5015956_30590776.jpg
picture – https://mma.prnewswire.com/media/1869006/image_5015956_30590870.jpg
picture – https://mma.prnewswire.com/media/1869019/image_5015956_30591026.jpg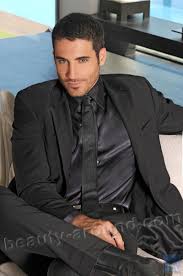 "Certified tv guru. Reader. Professional writer. Avid introvert. Extreme pop culture buff."